This page contains a bunch of stuff related to Mordheim from Games Workshop – Including my painting progress on all the old Mordheim Miniatures that I'm collecting. It will also contain pictures and information from Mordheim games with my gaming group, posts about terrain, warbands and maybe even stuff about the ongoing Mordheim Campaign with my group.
Mordheim Warbands
A long post about my husband's Orc Warband that he's using in our current (2016) Mordheim campaign. Pictures of all the members and fluff are included. The page will also be updated with additions, deaths and updates regarding the warband. 
Mordheim Terrain
Pictures of my Mordheim Terrain from the Spanish company Escenorama. Really great modular ruins which serves well in our Mordheim battles.

We are still in the process of expanding our Mordheim terrain, and at some point it would be nice to only make use of ruins and not normal houses. We have finished quite a few ruins lately but to make it even more gloomy we also made some street terrain!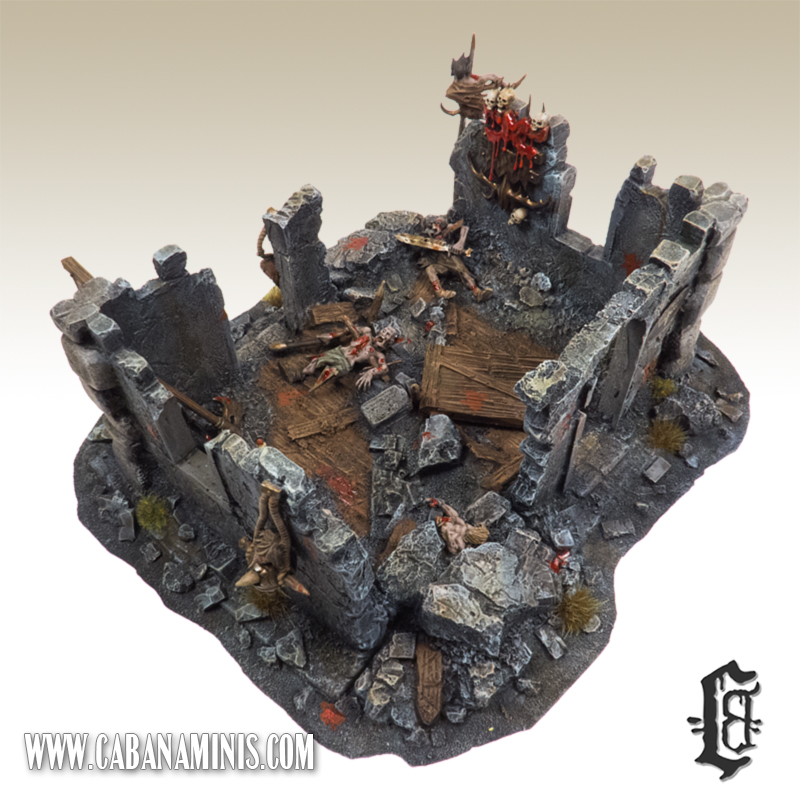 One of the numerous additions to our Mordheim terrain is this mostly scratchbuilt and heavily converted Khorne house. As the name may suggest, this is not a cozy cabin, but the home of a Khorne warrior who somehow wound up in the ruined city of Mordheim.
Click here to see all  posts related to Mordheim here on the blog.