I recently finished painting this rather naughty Alice in Wonderland miniature from Kabuki Models as a gift for my husband.
I'm very happy with the final result, but unfortunately the base insert was extremely hard to fit into the base even after a lot of sanding.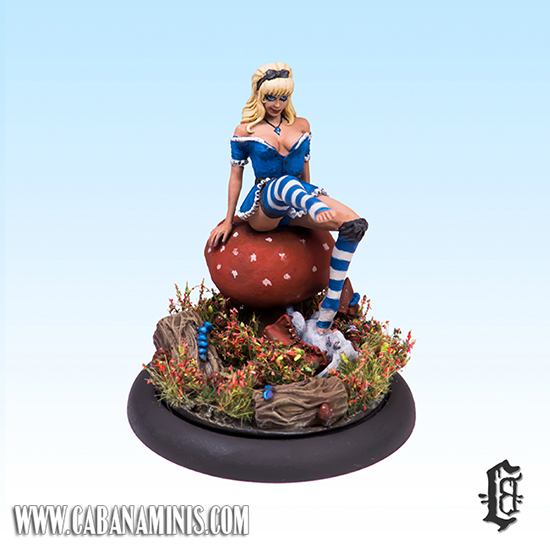 I added a lot of basing scenics for the base such as treestumps(One with a caterpillar) and extra mushrooms. I painted the caterpillar in blue to look similar to this fellow from Alice in Wonderland by Disney Pictures: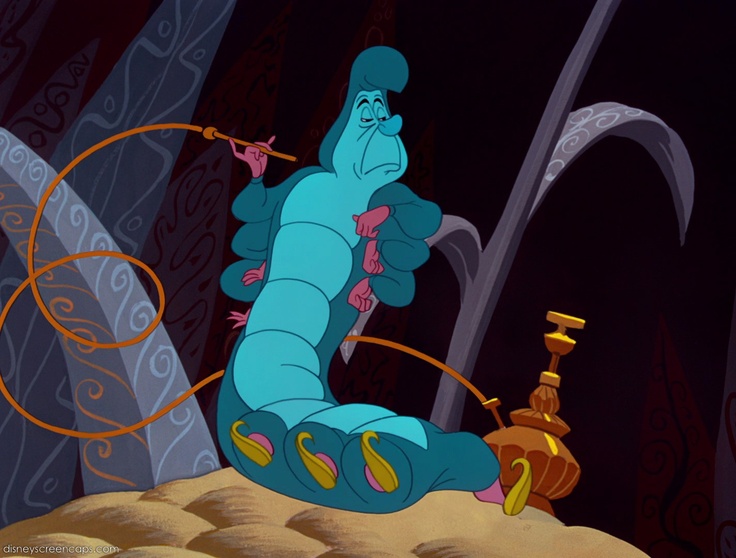 Additionally I added a bit of water-effect to work as a small puddle, it's not captured very good in the pictures though.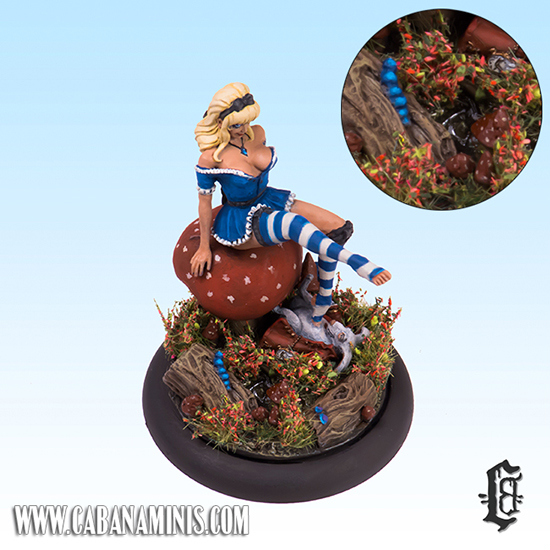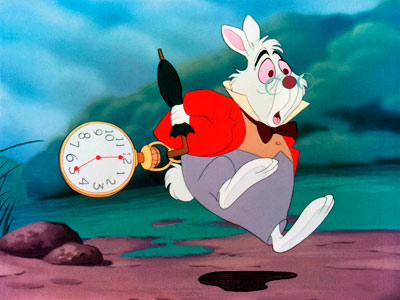 The White Rabbit seems to REALLY enjoy the company of Alice, so I painted him to be in an almost trance-like state of mind. I of course also painted his eyes redish.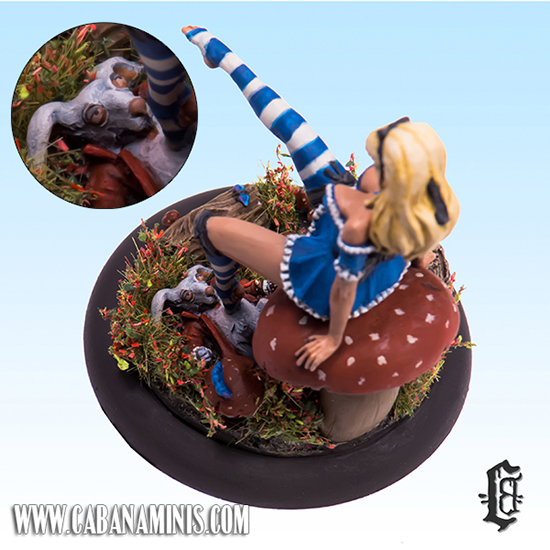 As the last thing I added lots of grass and flowers, I worked a bit on achieving the effect of the White Rabbit pushing the grass to the sides beneath him.
See all 5 pictures of the piece below:
I've already ordered another model from Kabuki, The Evil Queen from Snow White, looking forward to paint that one next :-)