Well, I've had this well lying around for a couple of years before i finally decided to paint it! I found this and the stables from Forge World in a cheap bundle on eBay, but only just finished this one!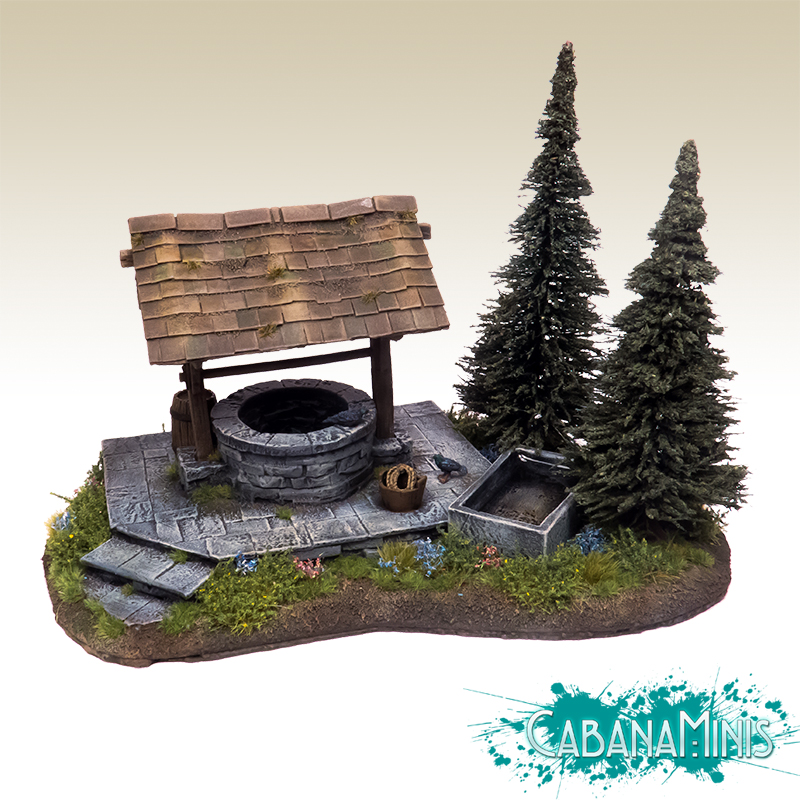 The trees are from a company called Busch. I think it's smaller scale, but they are rather cheap and they look pretty good even at close-ups. The old Forgeworld resin is very high quality and very dense, and I used so much time filing/sanding the bottom on this and the stables, since they put way too much resin in the mold it seems. Had the same problem with the Carmine Dragon and the Roadside Shrine (all originals of course) but with a lot of excess resin at the bottom.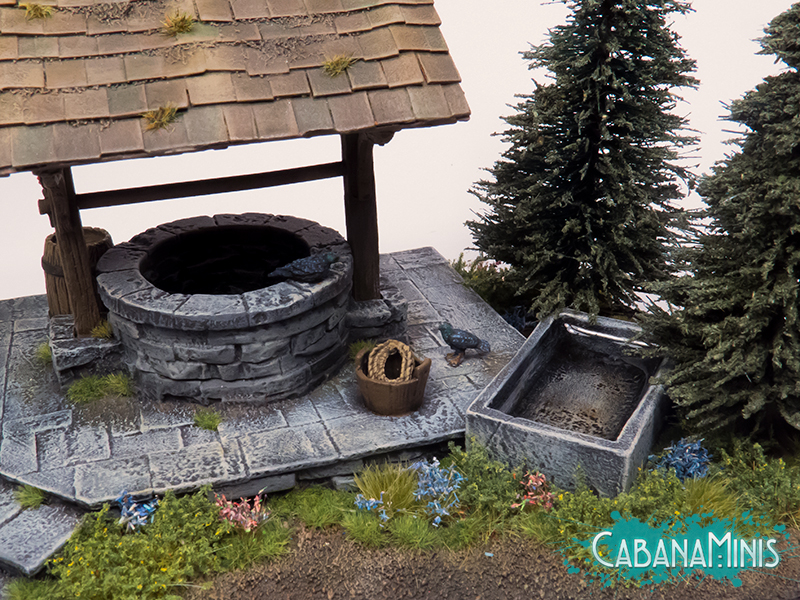 I added a rope from a reaper miniatures adventurer's kit (the bucket is part of the scenery and attached to the base) and I put 2 ravens which I painted up as starlings. The one on the ground is from Tabletop-Art's Raven set and the one on the well edge is from Tabletop-World's Tombstone set.
I used water effects in the watering trough from AK's Resin Water kit, so it's ready for any thirsty horse or desperate adventurer (who is too lazy to use the well)
This turned out to be quite a centerpiece for our rural Warhammer RPG sessions! We used it as a midpoint for a beastmen encounter a few sessions back and it was used (with great success) by our rogue Ozzy and his faithful companion Littleton Proudcock (aka P-cock) as a great place to sneak-attack!