We decided to wait with Warhammer Fantasy Roleplay 4th edition until the Starter Set is released (about 6 months+ delayed so far), so until then we are trying out 5th edition of Dungeons and Dragons. We played D&D 4th edition 5 years ago for 1½ years or so, before we went back to WFRP and our homebrewed ruleset!

So until we get the starter set and the next campaign book, which is probably another version of Enemy Within by Graeme Davis, we will settle for D&D! Which means a lot of new miniatures both monsters and humanoid races and creatures.

Our current campaign is Curse of Strahd, which has pretty good reviews and we are really enjoying it so far!
The Heros:
We needed some new heroes for the campaign and as a sharp contrast to WFRP which is pretty low fantasy, we decided to go for some high fantasy heroes. We love them so far!
We went with a good classic setup: A rogue, a wizard and a Ranger (melee version)
From left to right: Varg – Half-Orc Ranger, Rook – Tiefling and Magnus – Wizard of the Conjuring school with his familiar – the owl Percy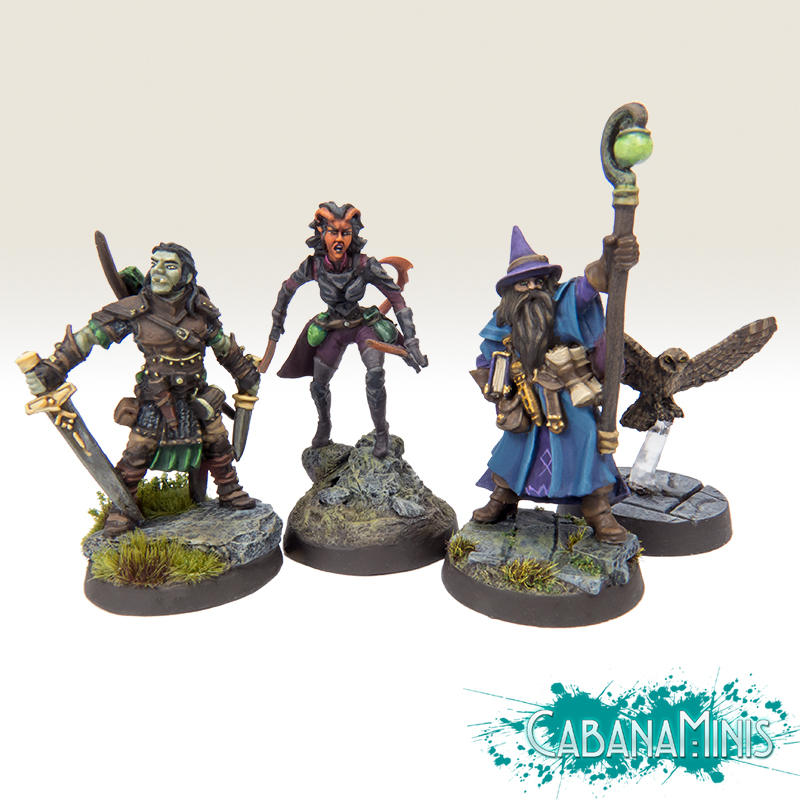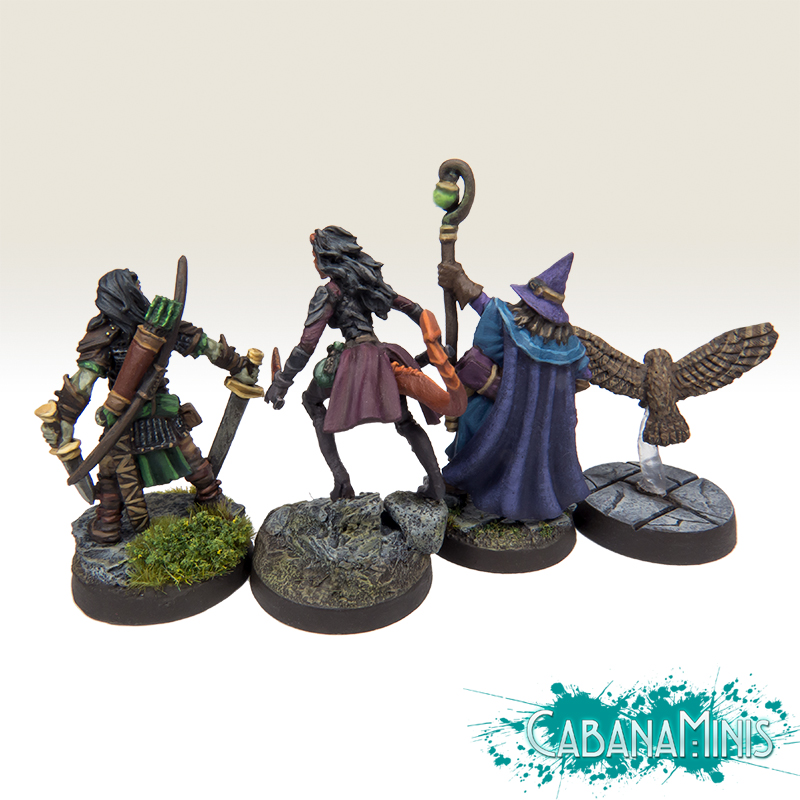 I had a blast painting these, and finding miniatures proved to be a real challenge!
Varg, our Half-Orc miniature, is actually Valeros, a human fighter from Pathfinder. painted green with tusks!
Rook, our Tiefling, is the "Female Demonkin Warrior" from Dark Sword miniatures which we modified with daggers and a different pose.
Magnus, our human wizard, is the Luwin Phost, dungeon dweller from Reaper Miniatures. His owl familiar – Percy is from the Owl Basing Kit from HQresin.
My hero is Magnus! I always find it fun and challenging to play a much different character than the real me! And a 60 year old man with magical powers is quite the opposite of me :-D