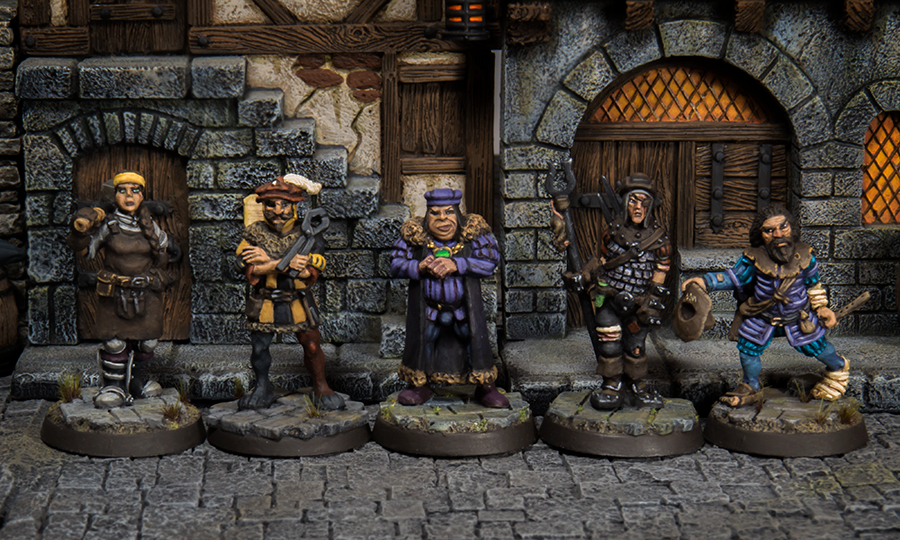 Our Dunkeldorf Kickstarter Campaign is coming along really well. Much better than we anticipated! We are running through the stretch goals and is close to unlocking the 18th stretch goal, Reiner's Pug, an homage to our own pug Brunnhilde (or Hilde for short). We already had a cat stretch goal, Bull (Bertha's cat), so we had to have a pug aswell.

Link to Kickstarter:
https://www.kickstarter.com/projects/kinggames/dunkeldorf-28mm-fantasy-rpg-townsfolk-miniatures
Mustafa, the artist on our team, was given some reference pictures of Brunnhilde and drew her to fit into Dunkeldorf as Reiner Krukenberg's spoiled pet!
We wanted her in her favourite "just chillin'" position with a couple of nipples popping out to show that she's a girl :-P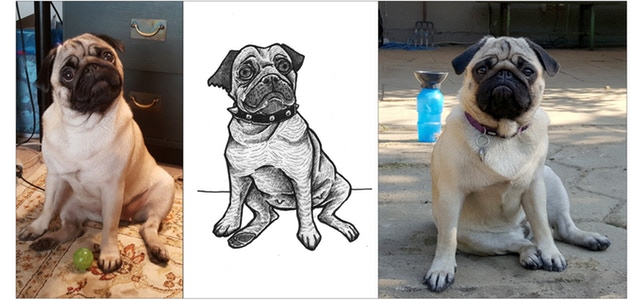 I also found some time to do the interior of a building, and a few furniture + accessories for a mood picture of Herman in his manor. We don't have his feast ready to paint yet, but I found a bunch of other fancy things to decorate his manor (or office)
You can see the rooftop of a building in the background through the window (we held the room up and had buildings in the background).
I think the effect worked and I'm already working on a whole lot of different "props" for more mood pictures.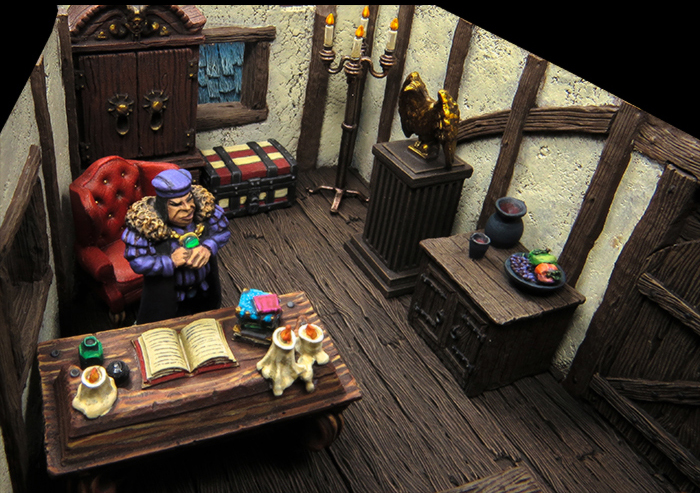 The room is part of a Tabletop World building and so is the roof in the background. The pedestal and candelabra is from Thomarillion, the desk and cupboard are from Zealot miniatures, the chair is from Mantic, the small cupboard with fruit is a Tabletop World accessory and finally, the striped chest is from HQ-resin.