New Dunkeldorf Kickstarter incoming early November!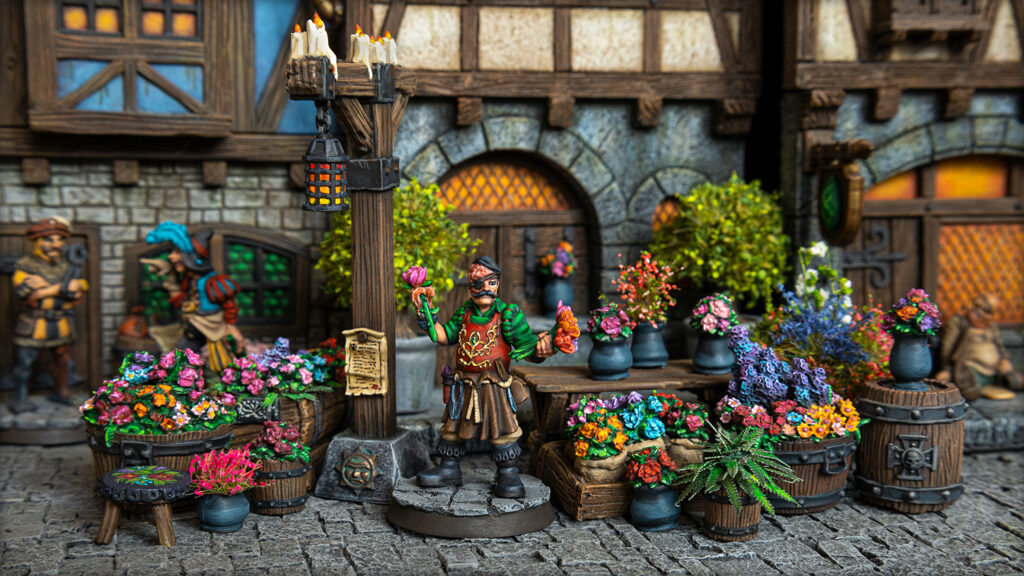 Just a quick update on the new upcoming Kickstarter: The Streets of Dunkeldorf! This will be a smaller kickstarter involving different characters you meet in the streets! First one I painted was Max the Florist and all his fancy flowers! They are actually just from the 2 original flower sets we sell, but I heavily converted them by cutting off the tops of the flower vases and gluing them unto various terrain elements. The flower tufts and laserplants are from Gamer's Grass!
You can find the flowers, barrels and furniture here:
https://kinggames.dk/shop/dunkeldorf-miniatures-343c1.html

The Street Lantern will be part of a set of different lamps and sign posts available in the kickstarter!
I've almost painted the first 8 miniatures and hope to have them all ready in time for release!
You can sign up to be notified when the Kickstarter launches here:
https://www.kickstarter.com/projects/kinggames/the-streets-of-dunkeldorf