Wow, that was quite a long break from blogging!
The surgery went fine to begin with (eardrum replacement aka tympanoplasty, don't Google it, it looks nasty!). At the end of the surgery I was given a mesh "bandage" inside my ear soaked in penicillin, which I am sadly highly allergic to. So needless to say it was extremely painful and itchy (imagine ants running in and out your ear combined with a bunch of needles pinned inside!)
So instead of a nice little vacation while I was recovering, I have been going back and forth to the hospital for checkups, ear drops and new bandages.
In the end, combined with the Easter holidays I couldn't keep the March promise of the Pre-painted section revival. I have been really upset about this, as it's something I have been looking forward to for a long time! However, I am now working on getting atleast some of the items up by Sunday!
Luckily I have been fortunate with the company of my husband and these two rascals :-) Brunnhilde (the pug) and Bertha (the pussycat) Both of them just turned 1 year old.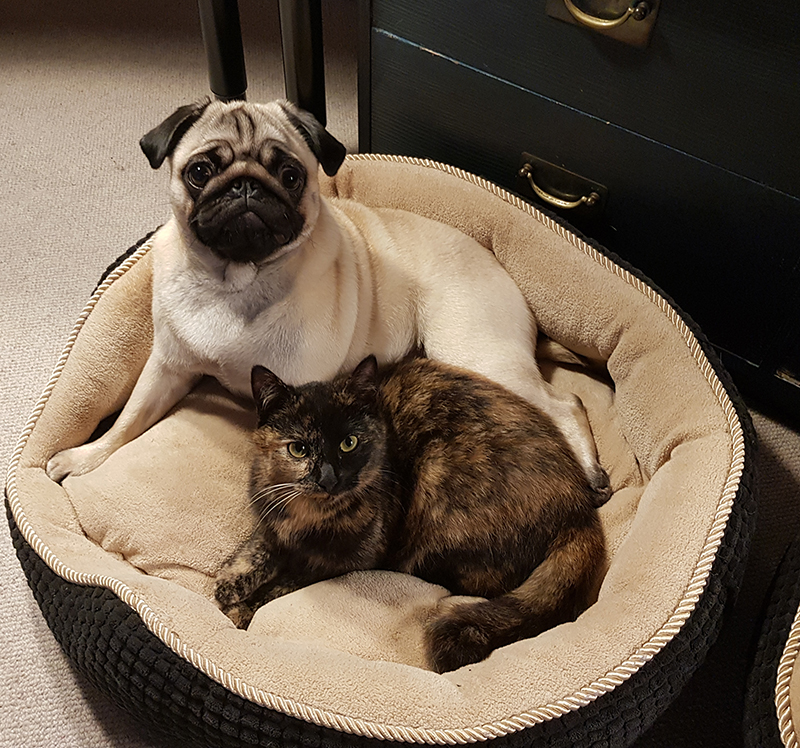 Stay tuned for Pre-painted items through King Games within a week!