Phew, been a while since my last post. Out project and upcoming kickstarter Dunkeldorf Miniatures is really coming along well. All of the starting miniatures have been designed, so now we just need the finished artwork and of course the sculpts!
I am really excited to show off the artwork and greens of the following miniatures! All in 28mm scale:
First off: My favourite citizen of Dunkeldorf: Bertha the Ratcatcher!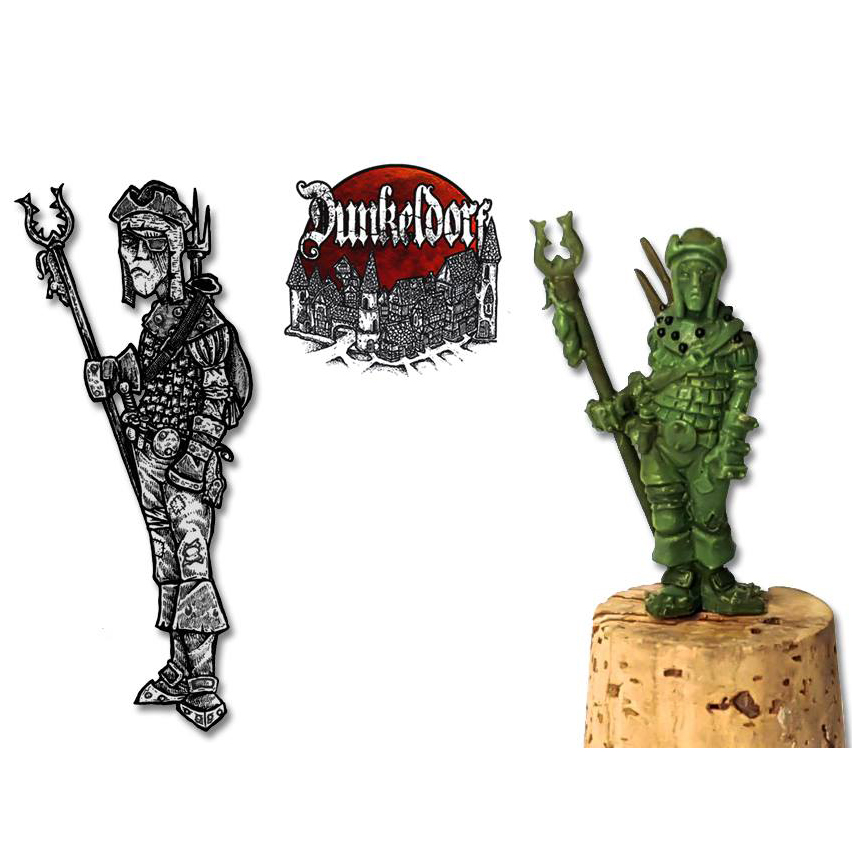 We asked for a gaunt female ratcatcher who wasn't too feminine and we got exactly that! Both Mustafa and Sonny did an awesome job drawing and sculpting her! Every miniature in our line has their own background story written by my husband and I. We really had fun creating these citizens and hope everyone likes them too!
You can read more about the individial characters here on our facebook page.
Second Miniature of the day: Herman Geizhals – Rich noble with a dark secret!
I already showed you the artwork of Herman a little while ago, and here he is in all his glory!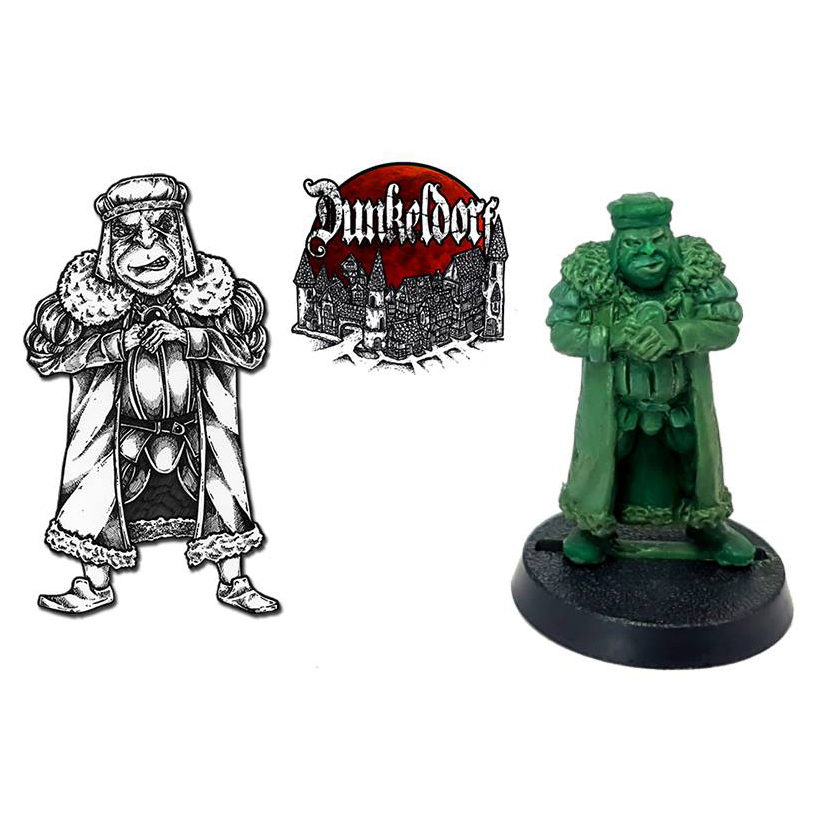 I have the greens on my paintstation and boy, they are so detailed! Pictures don't even give them justice! We are so excited to do this project and can't wait to show you what else we have in store!
Next time we have a beggar who was once one of the greatest flute players in the world! What happened to him is a mystery, but he is a strong contender to beat Bertha as my favourite miniature!