It's been 2 years since I painted these, but thought they deserved a post of their own. I recently digged them out of their box and remembered I had taken photos of these from before we moved to the new house.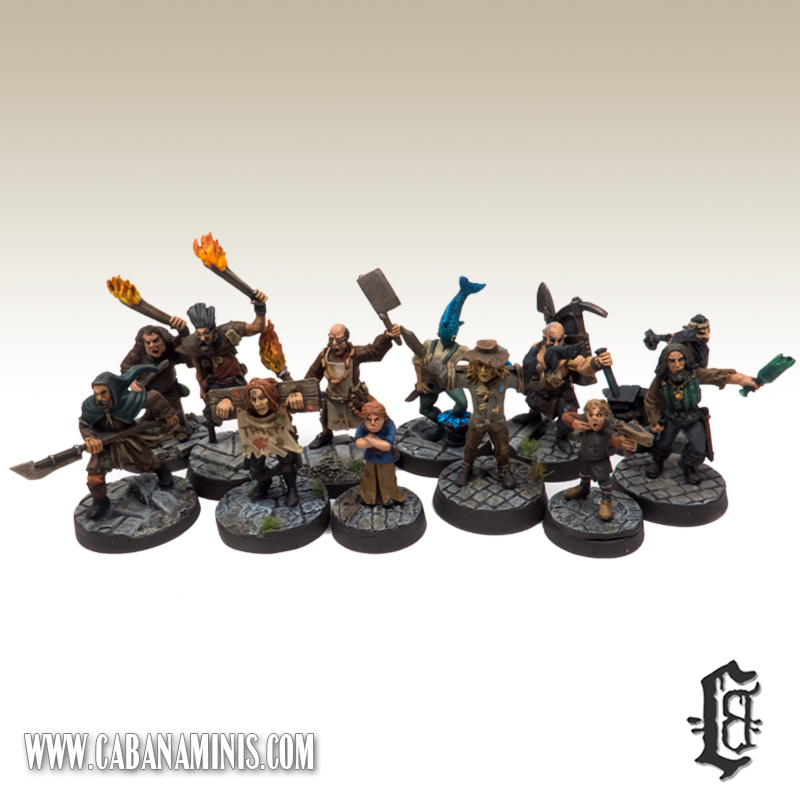 My painting skills have increased quite a bit since then, but nonetheless they deserved an honorable mention! I was lucky to find an original set with all miniatures present some years ago and most of them are still in use in our rpg's. Mainly the ones with torches, the halberdier, the drunk and the kids. The man with the fish on his head (and foot in bucket) must be one of the most ridiculous miniatures ever made, but I still had fun painting him, even though he has never seen action on the board!
And finally some close-ups of the minis. All but the children are 25mm round bases. The childrens' bases are 20mm closed bases from Reaper with tops made with Freebooter base tops cut and filed to fit the 20mm bases. I love the redheaded grumpy girl!