Warhammer RPG Bounty Hunter NPC
I've just finished painting my Mordheim Kislev Ranger miniature. I placed her on a round base as the miniature will mainly be used in a Warhammer RPG-Campaign where she's part of a bounty hunter group.
The group is led by another bounty hunter that's actually gonna be represented in the game by the Mordheim Hunter miniature – So I'll upload a picture of him soon. And maybe a picture of the whole jolly gang of bounty hunters – I believe there's 4-5 of them.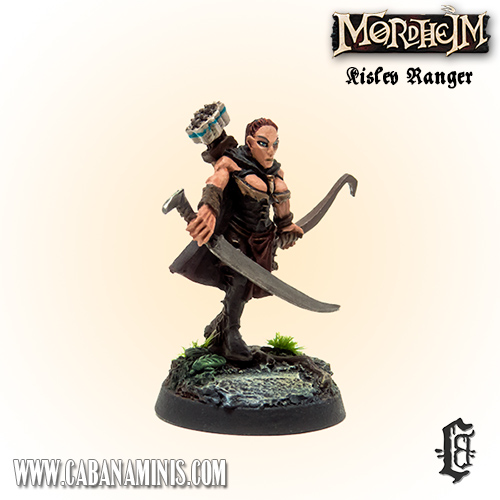 I didn't paint her so "Ranger" like, as I thought the dark style would fit more with the character in the RPG, a lady with quite a temper.
Miniatures Painting Progress
The first miniature on my "Mordheim Miniatures Painting Progress" is hereby done – And added to my sheet. As I gradually finish painting more Mordheim miniatures, I'll make sheets for different warbands, hired swords & Dramatis Personae – But for now, they'll be mixed together ;)