Get out of my yard, you kiiiiids!
Before Malifaux/Wyrd went on to produce all their products in plastic, they were all small metal kits. I recently found this discontinued set with 3 Stolen (which is creepy pale kids inflicting disease and causes blight to foes)
I've been searching for some street kids (already have the Hasslefree medieval ones) but I really lacked some urchins. After seeing these I immediately had the idea to make them not-so-creepy versions :-D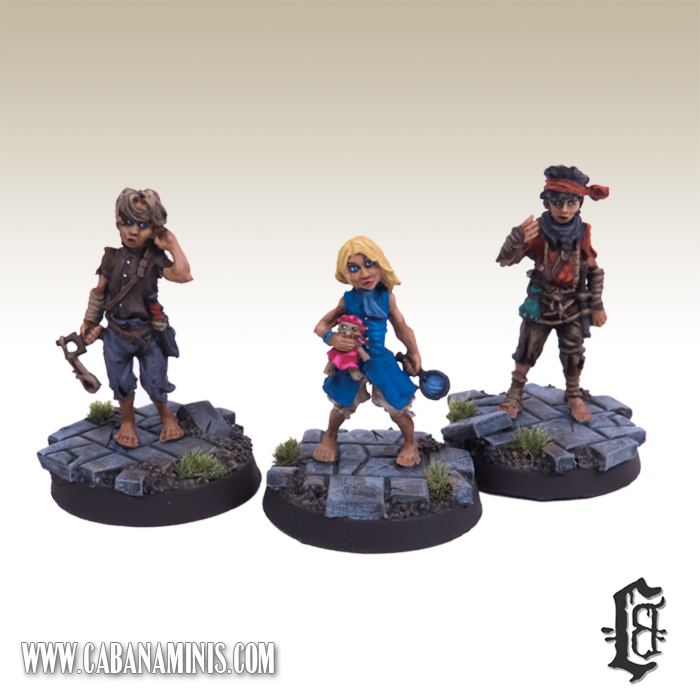 The girl has already had a part in our Nordland Campaign as a nobleman's daughter. The two boys are a lot more street urchin looking and there's an orphanage in our upcoming adventure :)
All three of them are mounted on 25mm round Stone Floor bases from Tabletop-Art.