We have been playing Dungeons and Dragons (or D&D) for a while now, and I thought that I would show some of the minis that I painted just for this!
One of these projects is the Vistani Wagon/Vardo which is an MDF wooden DIY kit from Sarissa Precision Terrain. Quite easy to assemble although some parts were bent and the customer service was a little wobbly. This was a few years back, though :)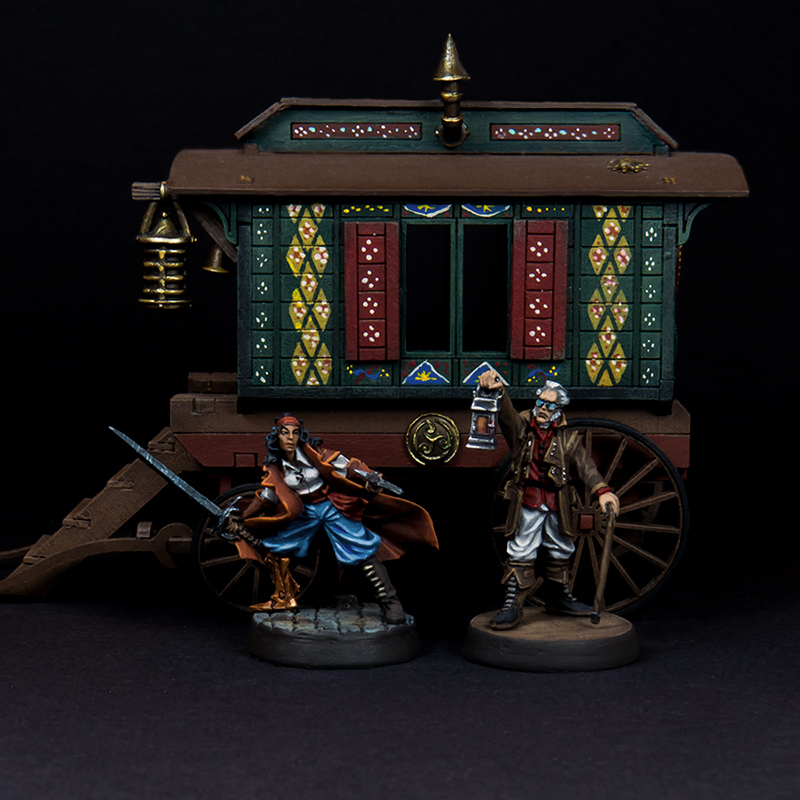 Along with the wagon I painted Ezmerelda D'Avenir and Rudolph van Richten. I haven't met these guys in the campaign, but I know they are coming at some point.
The minis are from an old limited collector's edition box from Galeforce 9. I used the box art for colour reference, since I don't have artwork to work from!
The Kickstarter pledge manager with late pledges / pre-orders will be closing soon, so if you want some kickass Dunkeldorf Miniatures before they hit the store, check it out here:
https://dunkeldorf.backerkit.com/hosted_preorders/