Back from vacation!
I just noticed that I haven't made a post in almost two months! Time really flies! Well, I haven't been on vacation that long, but had several commissions and a busy schedule!
About a year ago, I converted an arrogant looking captain (a mix of demi-gryph knights and the Karl Franz/general on Griffon) with a lot of emblems and seals. He ended up taking space for quite a long time, before I recently decided to give him a paint job. I figured he needed like a white stallion and in this case a white demigryph!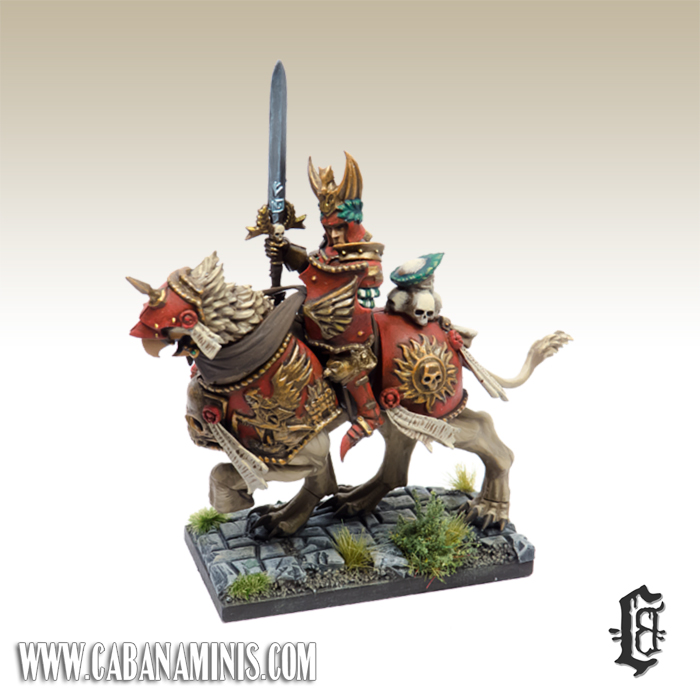 Here's a picture I took a year ago of the work in progress (yeah, my painting sorroundings weren't superior back then) with some mounted charactes and a Bretonnian horse just casually thrown around in the background!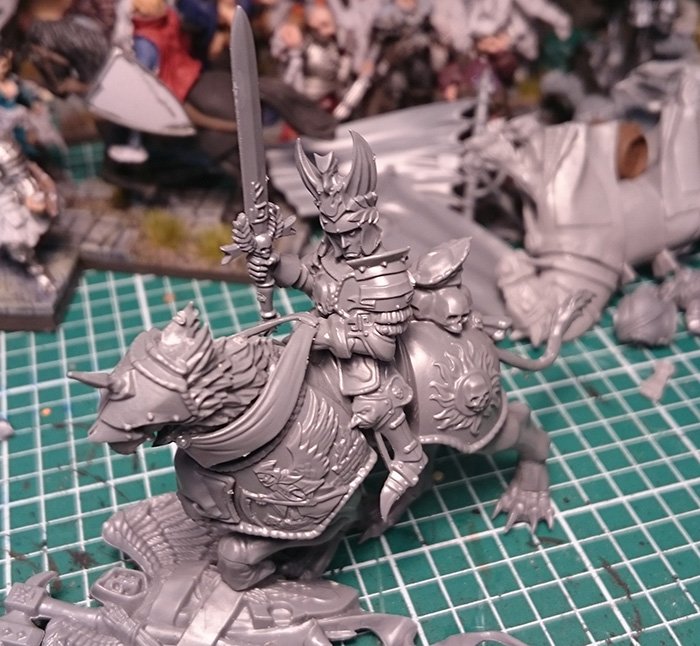 But I love the pose I gave him. I can totally imagine peasants and children running over to watch the spectacular knight, and he just gives them a snobbish look!