My two Witcher busts of Triss & Geralt finally arrived! I can't wait to start painting these two. The busts are quite detailed and has very few flaws, it's clear to see that a lot of work has been put into making the characters look as true to The Witcher 3 models as possible.
The only downside is that the eye details are sort of sculpted, so I had to file, cut and greenstuff them plain in order to have more freedom to paint the eyes.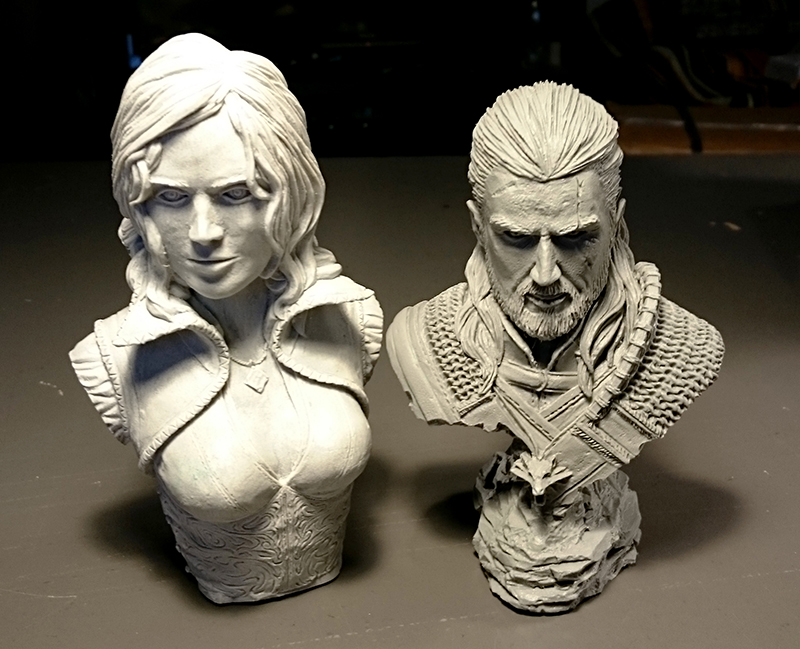 I'll start with Triss first and will of course put up pictures as soon as I'm done – And perhaps some WIP ones too.
To anyone interested in the busts, I picked them up here: Klukva Miniatures – I received very good service and fast response to my mails – Plus the busts were shipped very fast and received 7 days after being shipped from Russia, so I can only recommend buying these if you're a fan of The Witcher game series :-)