So finally the last parts of the Kickstarter for Zombicide Black Plague arrived (6 months late of course) and I just had to paint all of it. Turned out waaaay more time consuming (and soul consuming) to paint all of the miniatures. More than 80 miniatures I believe. I put more work into some than others, but overall they ended up pretty nice indeed.
Here is the first of many posts concerning Zombicide miniatures!
Hero Box 1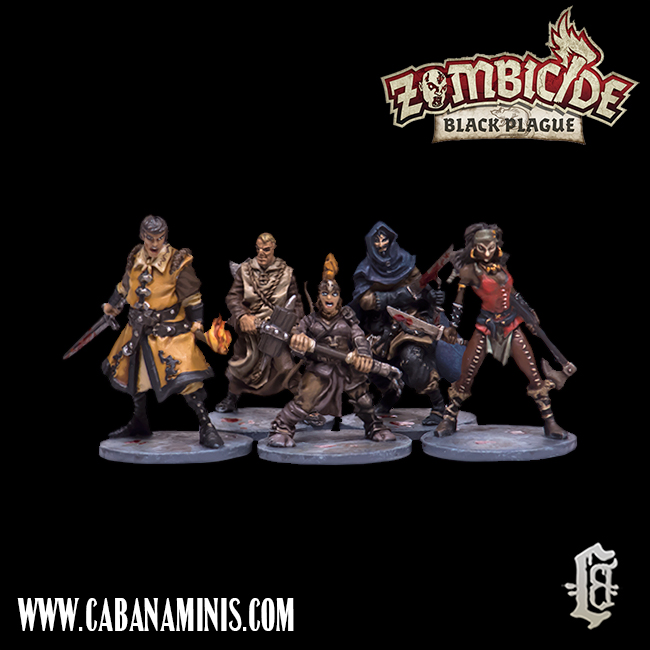 Here we have (from left to right) Arnaud, Tucker, Glynda, Julian and Sylvia.
The miniatures are from the first Hero Box which adds 5 new miniatures and 2 additional dashboards in case you want to play with 8 heroes instead of 6. Wulfsburg however, already have 2 extra dashboards aswell, so by pledging to the Kickstarter we ended up with 10 dashboards :-P