As I mentioned in my Notice Board post, I also made an advertising pillar using a lot of posters either found online or self-made. The Advertising pillar is from Thomarillion and it has a really good size with loads of space for posters.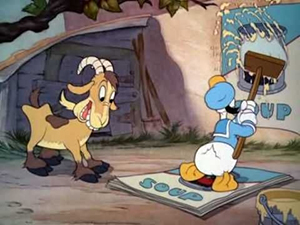 I used Vallejo Satin Varnish on both sides of the paper posters like old time posters! Though a lot more succesful than Donald Duck's attempt with soup can advertisements!
I simply added layer after layer of small posters, and I'm pretty sure there are shortcuts to this such as full printed sides, but this just gives it such an authentic look!
I actually made two of these as one of them was for my pre-painted section a while ago. It sold the same day :-)
It looks great on our Mordheim table as a terrain piece!
Here is the Pillar shown from one its sides :-)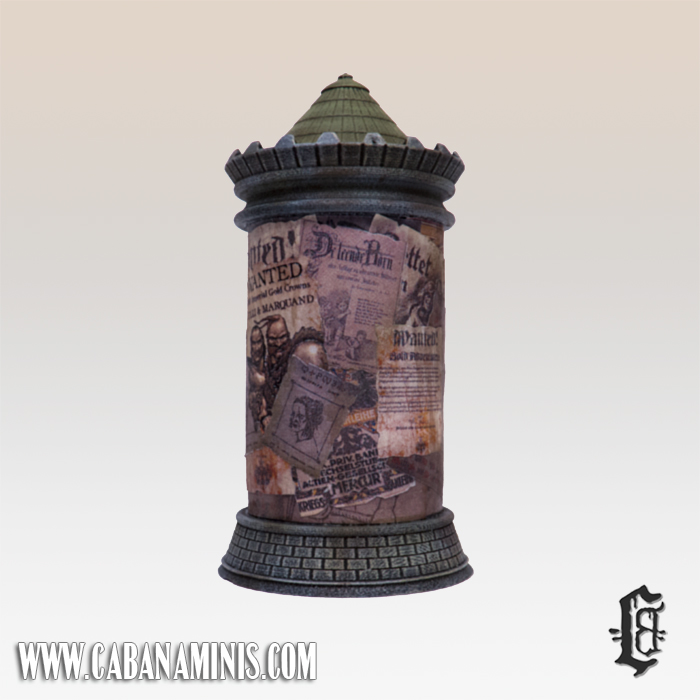 Most of the posters on this side of the pillar is made up of posters from the internet and our cool Ulli & Marquand Wanted posters. The wanted poster is Geralt of Rivia from the Witcher 2: Assassins of Kings!
I made a link in another post with some of the cool posters I used for my Notice Board Poster. Check it out :-)