The re-release of THE Tower!
My Tabletop-World order just arrived, I had been so sad that I missed out on the Tabletop-World Guard Tower, but since it was just re-released I decided to pick it up right away(I couldn't resist ordering The Townhouse III as well). As you can see on the picture below, the tower is HUGE – Can't wait to start out on it.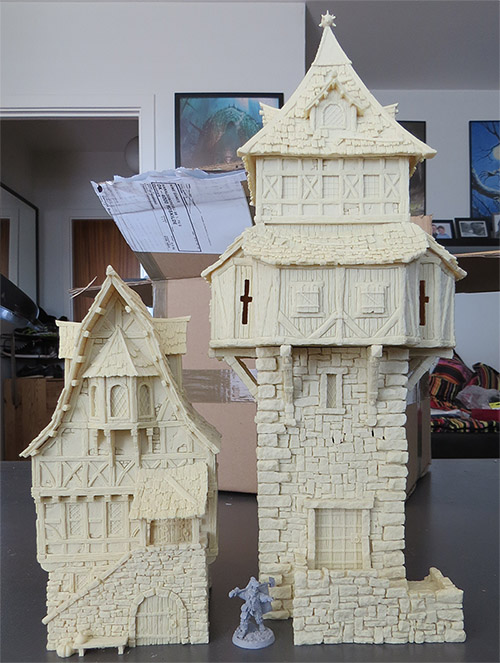 I ordered some LED's to put some flickering fire lights into the room with the open windows – I hope it ends up looking good. On a sidenote, I'm almost done painting another relatively new release from Tabletop-World, their Stone Bridge I'll put up pictures of it very soon.