I painted this mini some time ago, but I thought this gentleman deserved his own post!
Let me introduce the flamboyant and extravagant Actor!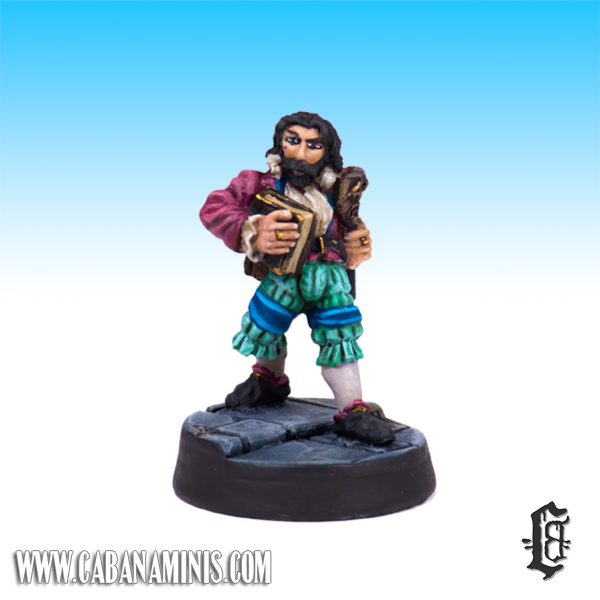 I mainly paint in subtle base colors with spot colors now and then, and rarely practice true bright colors, as they tend to look… messy. Atleast when I'm painting them!
I had just bought a few bright paints and wanted to test them on this old travelling player: actor.
I have already painted the St. George miniature which was a ton of fun to paint, so I decided to paint the actor really dashing with an arrogant attitude (my inspiration was Calculon of Futurama – the self proclamed best actor in the universe) and I even added an actor mole! The result is a fruitcake of dimensions!
As most old citadel miniatures (this is probably from the 80's before I was born) the scale is a small 25mm, but they still fit into our 28mm game perfectly. I can completely imagine this guy storming the stage and pushing any hopeful and aspiring new actor to the ground!