About a month ago, I wrote a post about the Dark Emissary who is the villain of our Nordland campaign. In our campaign he is assisted by wolves and last week we defeated his monstrous and enormous Dire Wolf. Sure wasn't easy and we ended up pretty beaten, but alive! Poor Viktor (our Bright Wizard) had received strange tokens every time he did something savage, which he happens to do a lot! And during the Dire Wolf fight, each token left him with Disease points, Stress and lots of Wounds. Let's just say he went home pretty messed up! He will need some time to recover that's for sure!
Since the original Dark Emissary from the Albion campaigns (old Games Workshop book) is assisted by a fenbeast, we thought it was fitting for him to have one. The GW one is quite small and not as frightful as we wanted him to be, so we bought the Mórannach, Beast of Cill Chonn Bog from Mierce Miniatures (they have a thing with weird names).
Here is the Fenbeast in its glory – attached to a scratchbuilt 75mm base.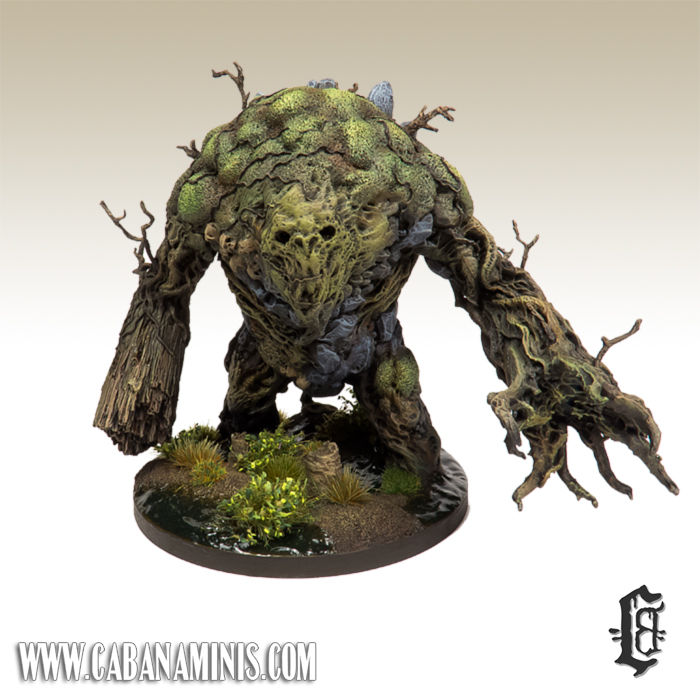 Here is another shot of the Fenbeast alongside his commander The Dark Emissary as shown on the artwork!
We can only hope that we won't encounter this beast, but somehow I think our GM has already planned another sinister plan masterminded by the emissary!