This is one of the limited miniatures that were only available for purchase for a year I believe, from Freebooter Miniatures. It was part of their anniversary and was featured in their Indiegogo campaign.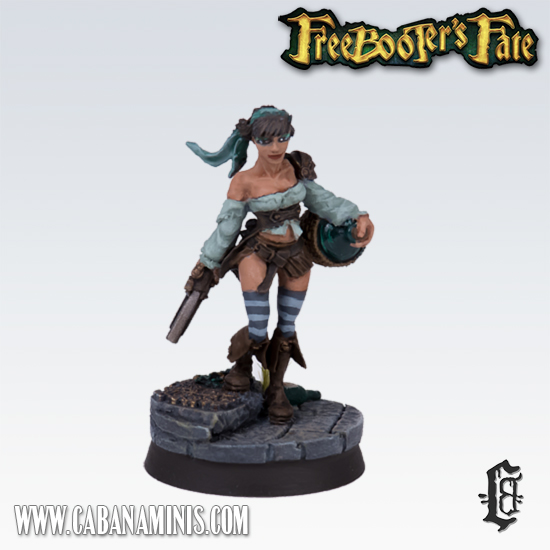 She is depicted as a drunkard with loads of bottles in the artwork and I think it shows through on the miniature!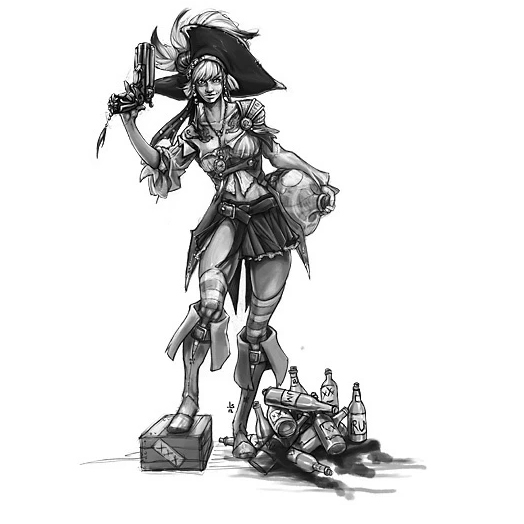 I highly regret not backing the project but I didn't notice it before it was too late :-(  I have been scouting eBay ever since without luck…
I do have the normal box set which this chick is in, along with all the singles. So far this is the only one of them I have painted. I would much rather paint the enhanced versions which came with Indiegogo, but oh well.
I'm not quite sure if I like the way she turned out. Was a pretty experimental experience with the fragile colours, but she definately ended up looking unique compared to my other minis. I really try not to limit my painting range too much. Sometimes, however, they end up a little too unique :-P