As a fan of Mordheim I was eager to find out what the "big deal" with Frostgrave was. More than a few customers have mentioned it during the last few months and we finally got the whole shabang this week.
Very exciting miniatures and I've already opened up a box of Frostgrave Soldiers, which is very simular to Games Workshop's now recent discontinued Empire Free Company (only a bit warmer dressed). It was only a matter of time since their great success with Age of Sigmarines (sarcasm may apply), killed all the previous and beloved lore and all the heroes within :*-(
Luckely I managed to reserve my copies of Bretonnia and Empire sets a while ago, along with metal versions on Ebay. Hardly anyone will miss their Finecast miniatures anyway! ;-)
Back to Frostgrave!
The rulebook is really cool with tons of amazing artwork which I always find intriguing! And I like the idea of a sorcerer as leader with apprentice and hired soldiers. I do play Possessed after all, so I might take a look at those cool cultist miniatures!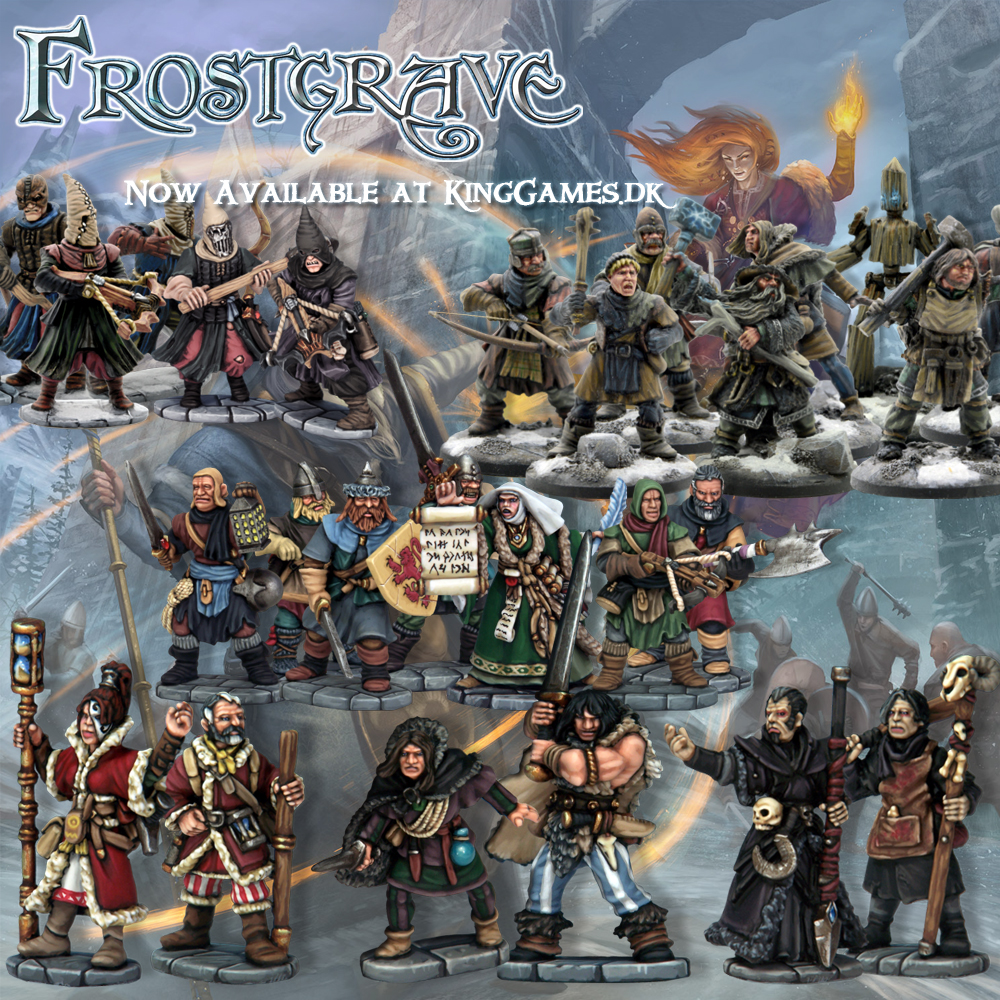 My husband made this cool banner for our shop King Games where you can buy everything from the Frostgrave line! You can find the category here