Time for the next hero in line! This one is Merisiel – the badass Elven Rogue from Pathfinder RPG and Pathfinder Adventure Card Game – which I have played a lot throughout the summer, most recently this last weekend where we finished yet another campaign of Skull & Shackles!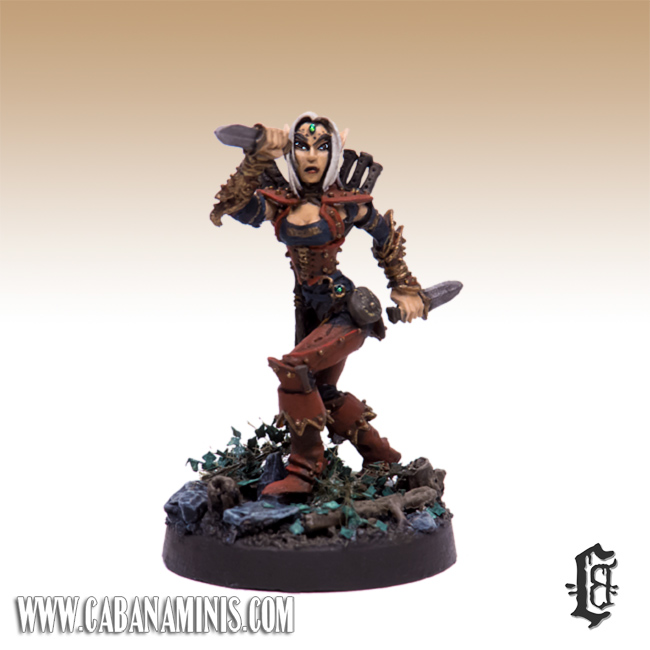 I fought very hard completing all the miniatures we used in the first instalment of the card game and we were almost finished by the time I completed this mini. She now stands side-by-side with the numerous other Pathfinder Characters I have painted :)
Painted her with ashen hair which is always hard! And very pale skin to resemble her artwork.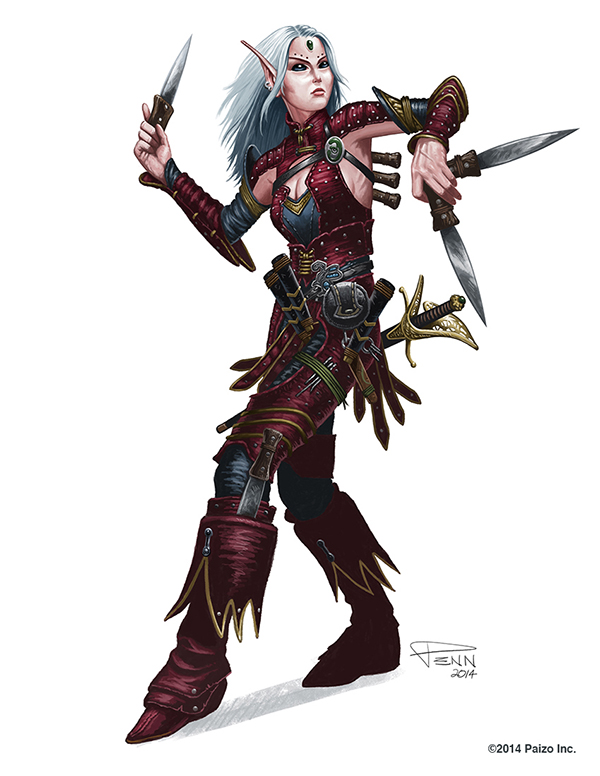 The miniature was sculpted by Chris Fitzpatrick and is one of two versions, the other being the other more dynamic posed Merisiel sculpted by Patrick Keith.