I really love those old metal Stone Trolls from Games Workshop. They bring so much character and perfectly resembles the stupid trolls from the fantasy battle edition. They were initially part of my husband's Christmas presents last year, and he plans to make a diorama at some point.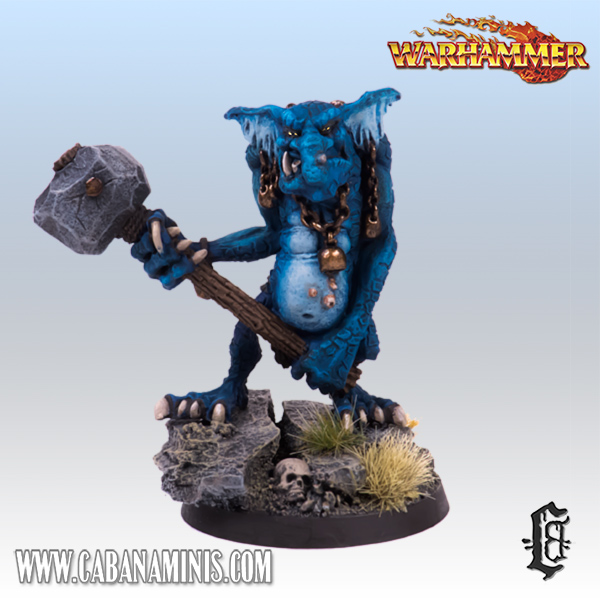 They are really a joy to paint. My husband requested the vivid blue colours he remembers from when he was a kid and had just started the hobby.
This is the first one I have painted so far and I thought it would be fun to paint the trolls as individual characters. This one is very proud of his stolen jewelry and he constantly shows them off to his inferior troll buddies!
He was mounted on a rocky base and I painted the weapon as a stone aswell, 'cause you know, he's a Stone troll!