Been quite a while since my last Mordheim miniature post, and I thought it was about time to add these to the pile!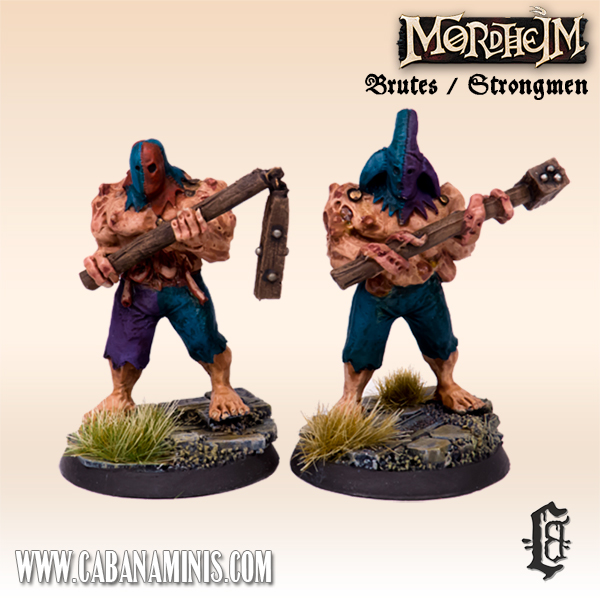 Nurgle is my all-time favourite Chaos faction and I've already painted a huge army for Warhammer Fantasy Battle. It has taken me a while to come up with a colour theme for the Carnival of Chaos Warband. Most of my Nurgle followers are painted in a green colour theme (obviously!) but the Idea that these guys act as strong-men for a circus meant that they should be painted in a more "jolly" theme! I find the purple/dark green theme really creepy and it ended up pretty nice on these two! I also have a small circus tent in these colours to match!
As my Possessed Warband have progressed quite nicely over the last 6 months I thought I would make another warband to fight newcomers in our games :) As I read up on the Carnival of Chaos Warband however, they seemed to be a bit overpowered and the Nurgle's Rot rule seem way too evil/mean to take out on new players in our group!
My group gave me permission to start a Pirate Warband (mercenaries with pirates), since it is not among the official warbands, but from what I have been reading they are no better than the rest of the Mercenary warbands. The miniatures alone will make the table a lot more fun and colourful! Can't wait to fight my Husband's Orc Warband with these :-P