I'm way behind posting pictures of my Mordheim Warband, but I recently finished this female Possessed for my Warband. As I thought it was funny to make the prominent members (Possessed and Magister) female, I wanted one of my Possessed creatures as a kinky Daemonette! Even though they are usually Slaanesh and my Warband is Tzeentch I painted her a little different than the Daemonettes from my Daemon army.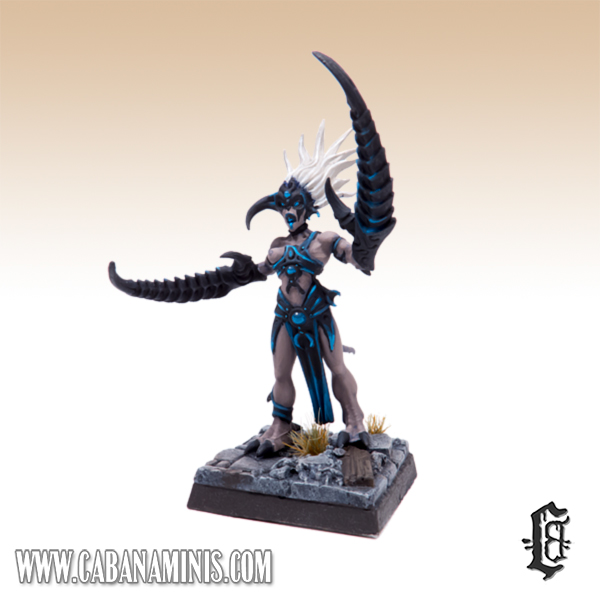 I experimented a lot on pale skin colors on this one and it took quite some time. I used a mix of Ashen Brown from Reaper (highly recommend this smooth and at the same time, weird color) and some pale Scale75 paints to work up the skintones. It's much easier to see "in person" than on the pictures! Added some black with classic Tzeentch colors so she would match the rest of the warband.
I believe she is from the huge Slaanesh chariot which I never seem to get finished. So I borrowed her for my Warband and added her on a base from Escenorama which is cool but a lot of them are loaded with air "bubbles" which requires some work. It's okay on buildings because you see them from a certain distance.
The women in my Warband are surprisingly tough, since I seem to lose a male hero just about every time we have Mordheim days at our home. Yes, I am the master of low rolls when it comes to hero recovery :-(
Unlike my husband with his Orc Warband who creates a new mini when he loses one, I'm rather lazy when I lose a hero. I just use the same mini when I buy a new hero for my roster!