Finally finished painting all the Mordheim Zombies!
I was lucky enough to find an original set a few years ago, but I only painted a couple of them, before I put the rest in the box of shame (unpainted, based and primed minis) We even made custom bases for them, but for some reason I didn't finish the miniatures.
Most of the zombies have living counterparts except a few of them (a dwarf and a Reiklander i presume) I finished the last 3 in an evening, so not exactly a super detail job! But they ended up quite good, and I used some of the blood techniques from the Zombicide minis.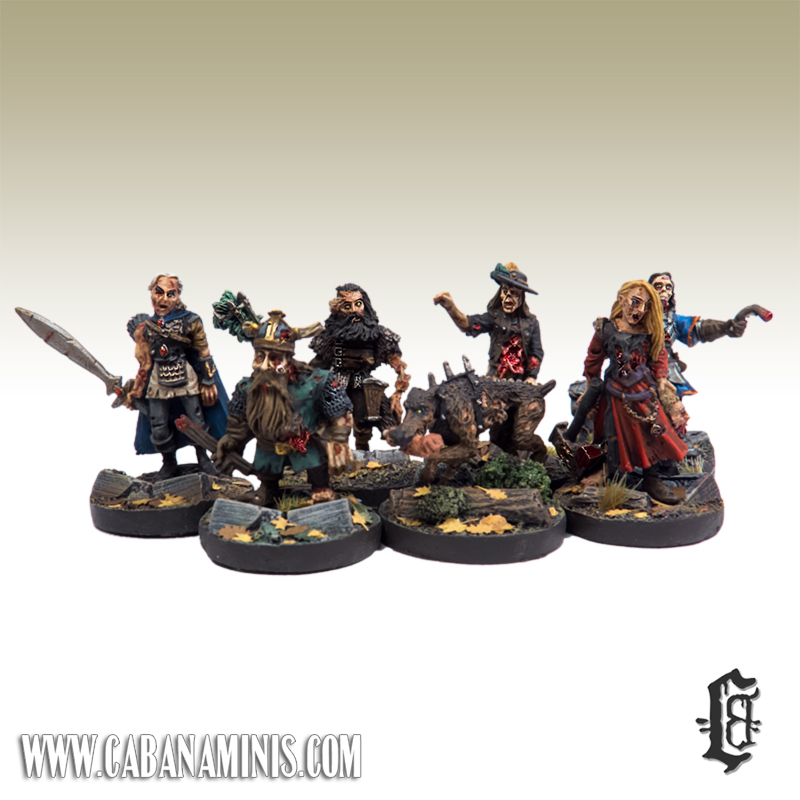 My husband chose the Autumn theme for the bases and painted + based them with tufts and leaves, while I painted the miniatures.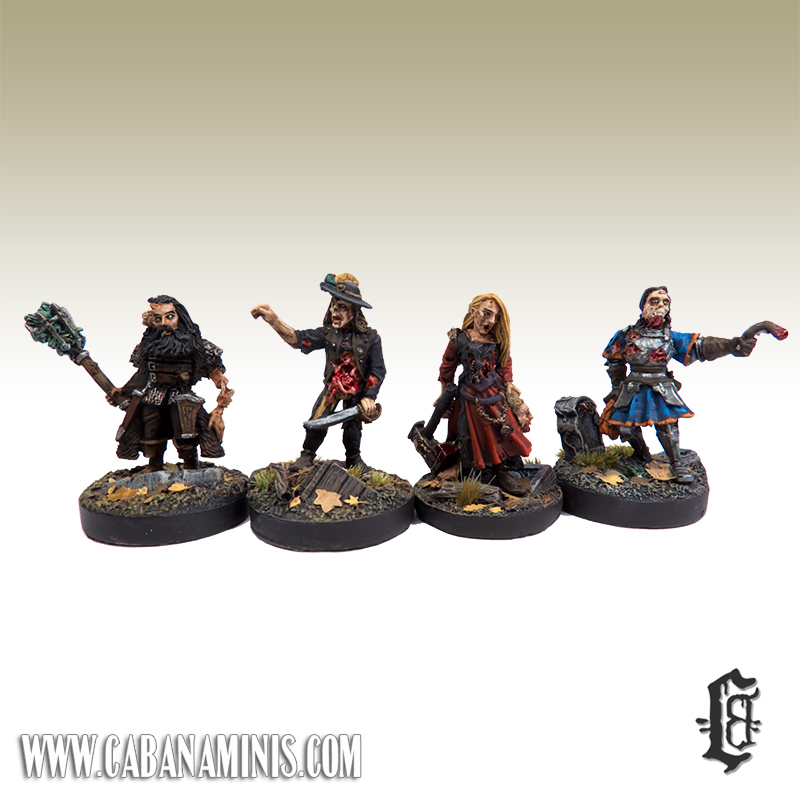 From left to right: Witch Hunter Captain, Reiklander, Sister of Sigmar and Marienburger!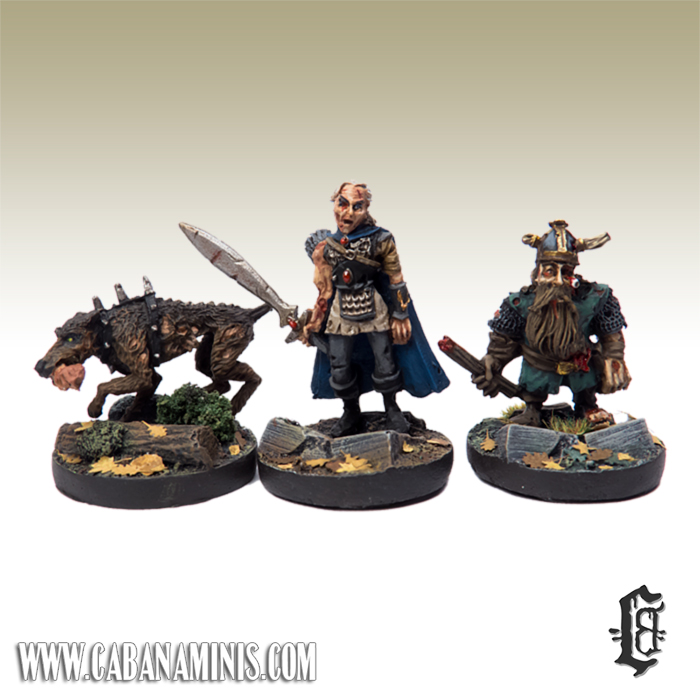 And the last batch! From left to right: Witch Hunter Hound, Elf Ranger (Hired swords) and Dwarf Treasure Hunter. The Dwarf is particular nasty due to his eyeball dangling from his empty eye socket!
I chose to paint them as "recently deceased" instead of a classic greenish colour, as I believe it makes them a whole lot creepier!