I've had some time to take pictures of some of my many npc's and monsters used in our RPG lately. Last Week it was the Warrior priests and Mordheim Zombies.
Now it is time for some townsfolk!
First off is Laril Silverhand, Female Elven Blacksmith sculpted by Bobby Jackson. Finally a miniature that's not a macho dwarf or human! A female elf without boob armor and toned muscles from the hard labour is a rare sight indeed, and she was fun to paint! I am still learning how to paint white hair, but she looks great in real life! My husband was able to mount her on a cobblestone base, which is always a challenge since the miniature comes with a large chunk of metal as a base.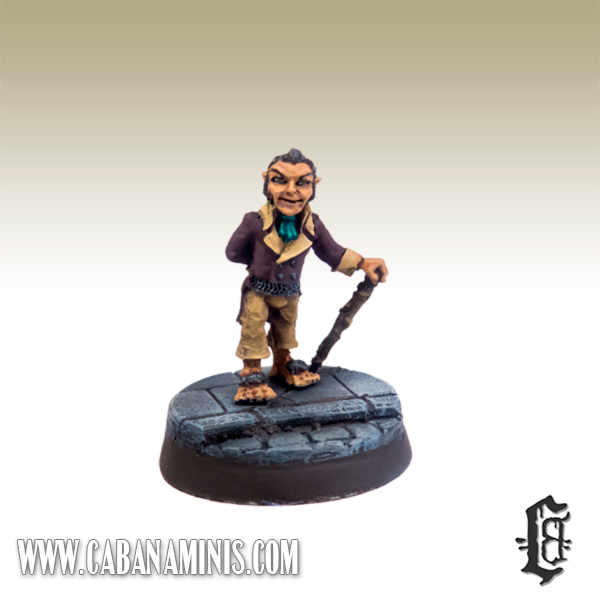 Last not but not least, we have the tiny halfling/gnome from a Dungeons & Dragons Collector's box called Qesnef, Ogre Mage. The miniature is long out of print and not even on the front of the box, but he is so cool and has got so much character, that I just had to paint him! I haven't even assembled the Ogre :)
He is actually the Ogre Mage in halfling disguise/form. He was a bunch of fun to paint, and I hope we will see his character unfold in our RPG!
Here is the cover of the box.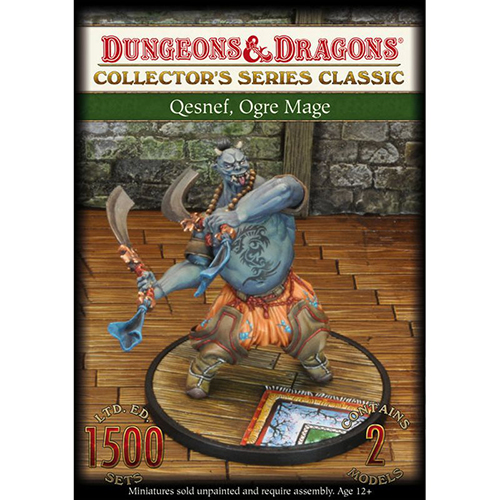 The resin varies a lot between the collector's boxes. I have quite a few boxes in storage and the quality is close to Forge World on most of them. This one was very soft and was like a weird combination of Forge World resin and Reaper Bones. He can bend around the base, but is still incredibly detailed.