As the headline says, I recently completed a commissioned miniature for an Italian customer! The miniature is from Russian company Brother Vinni, who creates a lot of female miniatures with questionable professions and more than a few minis with a more or less tragic post-war destiny (slaves, ahemm). Their miniatures are beautiful, detailed and well… naked :-P This one is Joan the Captive.
I painted this one as a convicted witch on her way to an unknown destiny (most likely accompanied by a witch hunter) Even though she has been through a rough time, she might still have a trick up her sleeve before she arrives at the stake!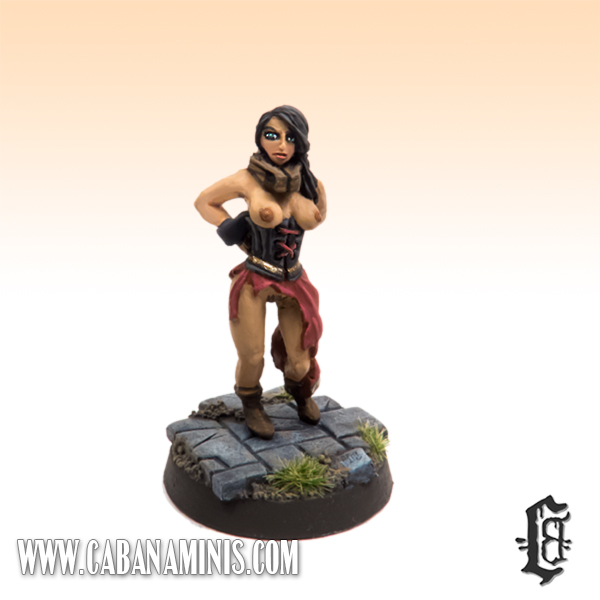 I painted her dress as if it was made of vibrant silks and freehanded a few details. The skin is always tricky, but she ended up pretty good and she looks great in real "life" :-) I spent a lot of time on her eyes making them very bright and noticible. I added a few shades of green to her eyes for a more intense look!
Painted with Reaper MSP and Scale75 paints. Base is Stonefloor 25mm from Tabletop-art with a few Gamer's Grass tufts. (cut up a few tufts to make them smaller to better suit the base)