Phew, we can now call ourselves House Owners!
Moving into a house wasn't as fast and easy as we thought! We had to move both our business and our apartment into an old house with lots of plumbing and electricity problems, that made it even harder for us to get our shop up and running again! And on top of all, both my husband and I were hit by a stomach flu for an entire week! So we had to have my parents come up and help ship orders…
And despite a failing heat source (it's freezing), we are holding up and only missing tables for our work and paint stations! So in a few days I will be able to paint again! And Spring is just around the corner, so hopefully my paints will thaw! :-P
Creepy Basilisk!
I still have a few pictures left from before we moved out, so here is my version of the ForgeWorld Basilisk! I've changed my mind so many times with colours on this one, but I decided to go straight for the Monstrous Arcanum description/artwork.
I'm not deeply satisfied with the result, but he looks really cute none the less. Here is the Artwork I based him on: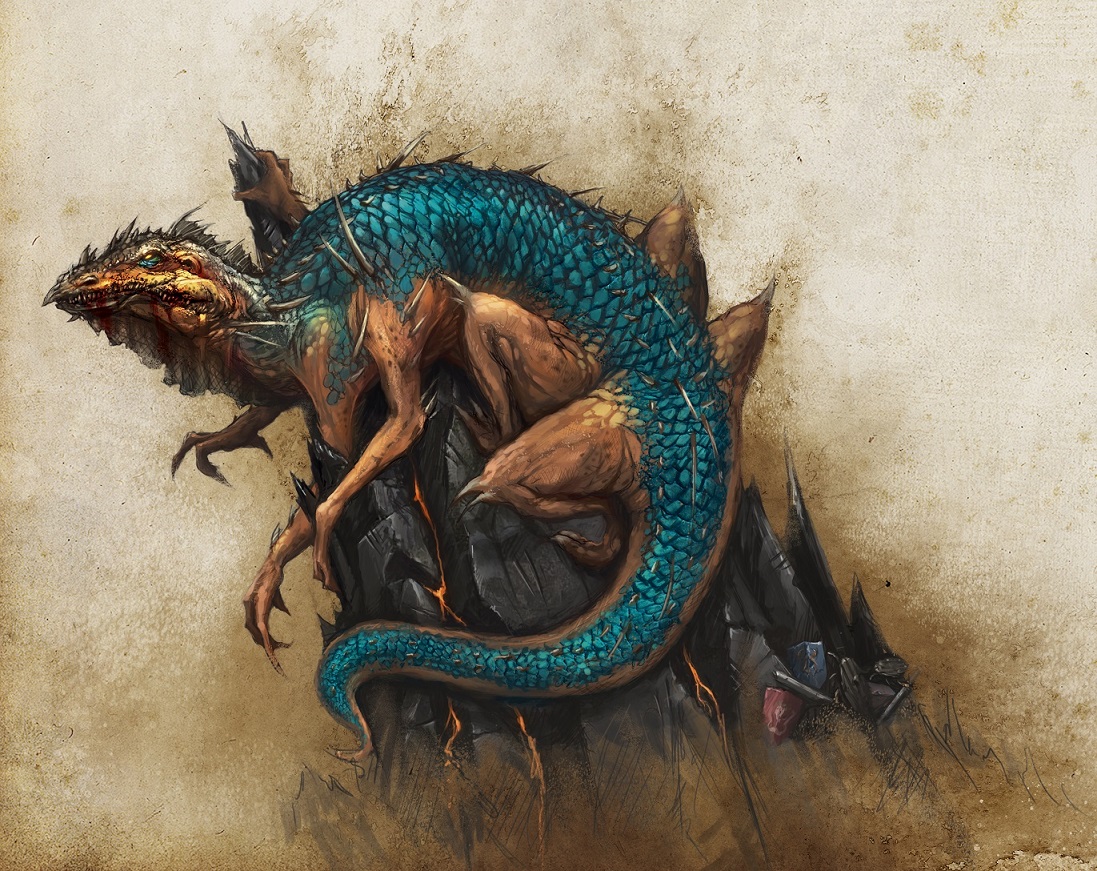 I might add some more details on this guy at some point, but for now he sits in our vitrine all pretty :)