As a big fan of the Vermintide franchise I thought that I would find and paint some of the awesome Warhammer Skaven models from Games Workshop that appear in the video games!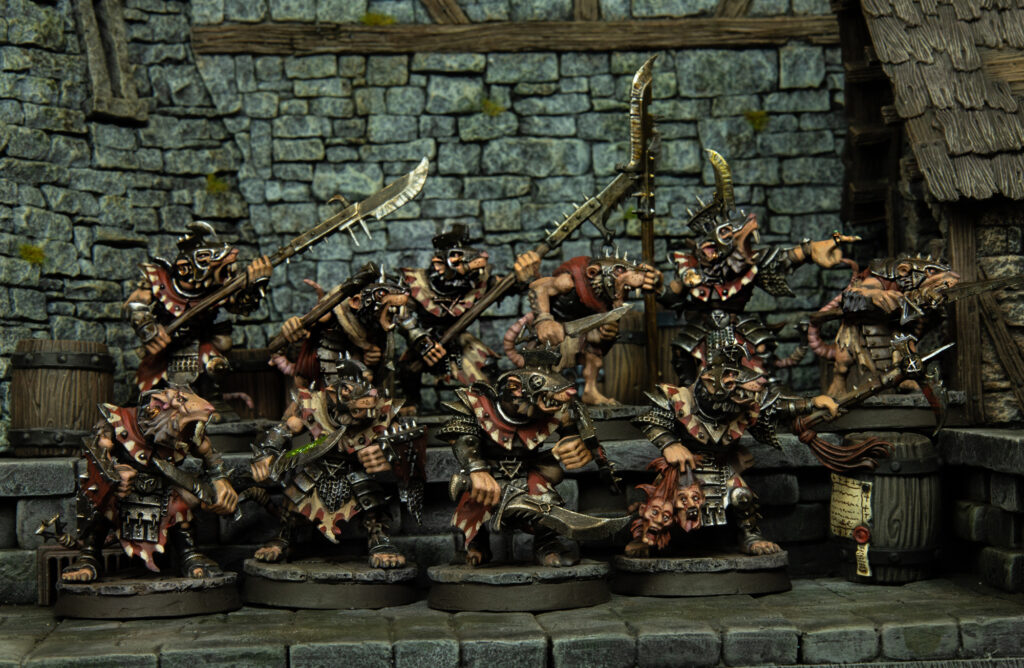 First off we have 7 storm vermin (more than enough for our own Warhammer Fantasy Roleplay campaign) and 3 Clanrats. I painted them with a mix of citadel paints and Reaper miniatures paint. Background is Tabletop World buildings (the walls and a little shed from the bridge terrain) along with some Dunkeldorf cobblestone bases and accessories.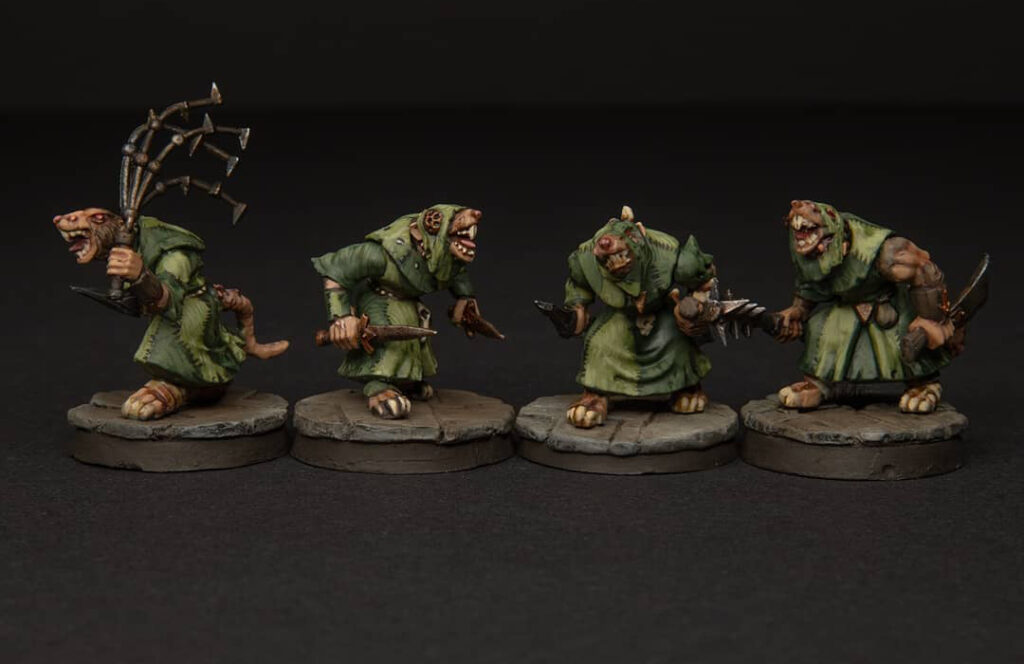 Next off we have the fearsome Plague Vermin which are always quite a challenge in the game! I really love the one with the "fly eyes" as Nurgle has blessed these rats with plenty of buboes and mutations!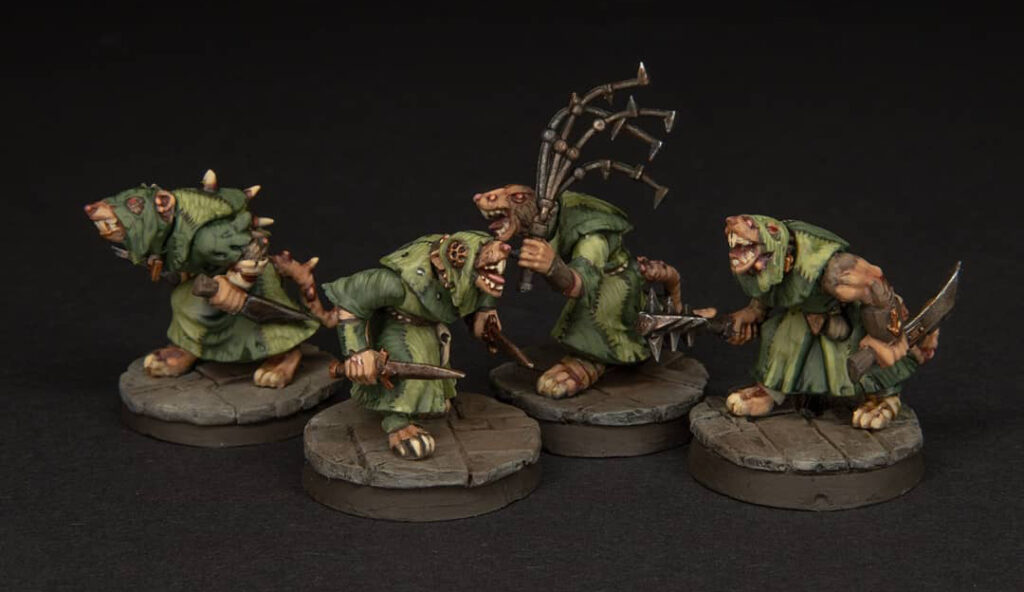 At the moment I'm working on a skaven gunner, globadier, warpfire thrower and a great big Stormfiend! But with my speed it will take a while to finish them all :D