Christmas is slowly approaching, which means that it's time for yet another Christmas Diorama. Last year my husband put together a small outdoor Christmas Diorama, which I painted.
We decided to do another one again this year, but this time it'll be a bit more complex. You can follow the progress of the Christmas Diorama in the Projects Section or by clicking here. 
The scene/story is set in Santa Claus' home, where a young Mrs. Clause has brought her hot friend over, where together they'll  surprise Santa Claus when he returns home after a long day of work delivering presents.
So the very first thing was to start building a floor and some walls. We cut out some styrofoam to use as walls and used some cardboard (Was actually a component from a board game) for the bottom. Below you can see the very first picture of the project, after 1 layer of plaster on the styrofoam walls.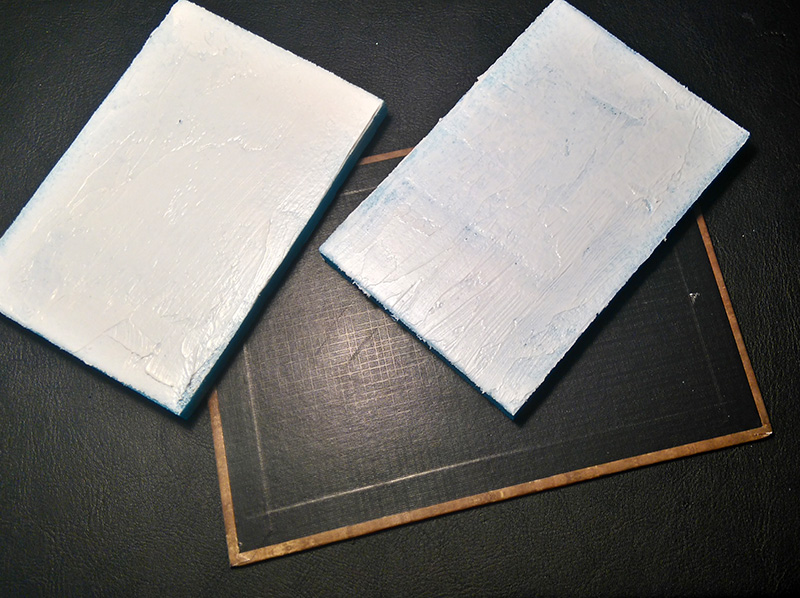 Miniatures & Furniture
We decided to use The Medieval Fireplace from Fenryll as the primary furniture in the diorama, setting up the scene around the large fireplace. As Mrs. Clause we'll be using Mrs. Clause and Schnauzers from Dark Sword Miniatures and as Mrs. Clause's naughty friend – Christmas Sophie 2009 from Reaper Miniatures without her wings!
The next picture shows the walls glued onto the bottom and two wooden sticks added to the top. Sophie is resting by the fireplace inside.