Here are some more additions to my The Dead Collection I use for Mordheim and our RPG's. I do have several of the metal official Mordheim casualties, but metal miniatures without a base is asking for chipped paint! So I had some old militia plastic bandits lying around from the time I wasn't as good at painting.
I viciously cut them into pieces and bent/twisted their limbs (while laughing menacingly!!) Then glued them together and gave them a new paint job.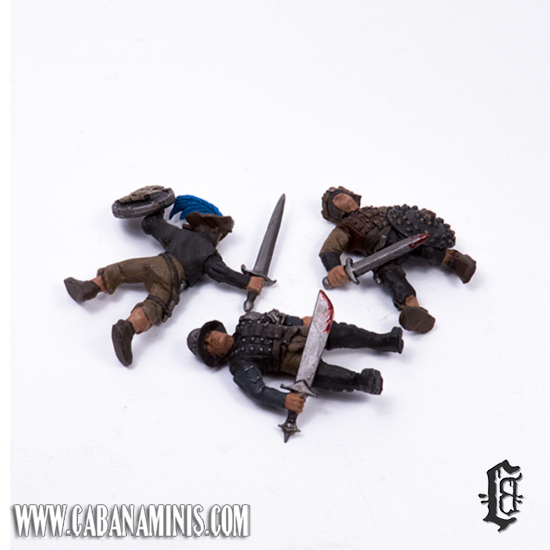 Despite the awkward positions, they ended up pretty good. Though I guess not everyone dies gracefully :-)
I made some Skaven corpses out of very old plastic miniatures aswell. Just like the human corpses, assembling them to make it look realistic, is not as easy as it looks. But I'll see if I can get some pictures of them aswell.