We are still in the process of expanding our Mordheim terrain, and at some point it would be nice to only make use of ruins and not normal houses. We have finished quite a few ruins lately but to make it even more gloomy we also made some street terrain!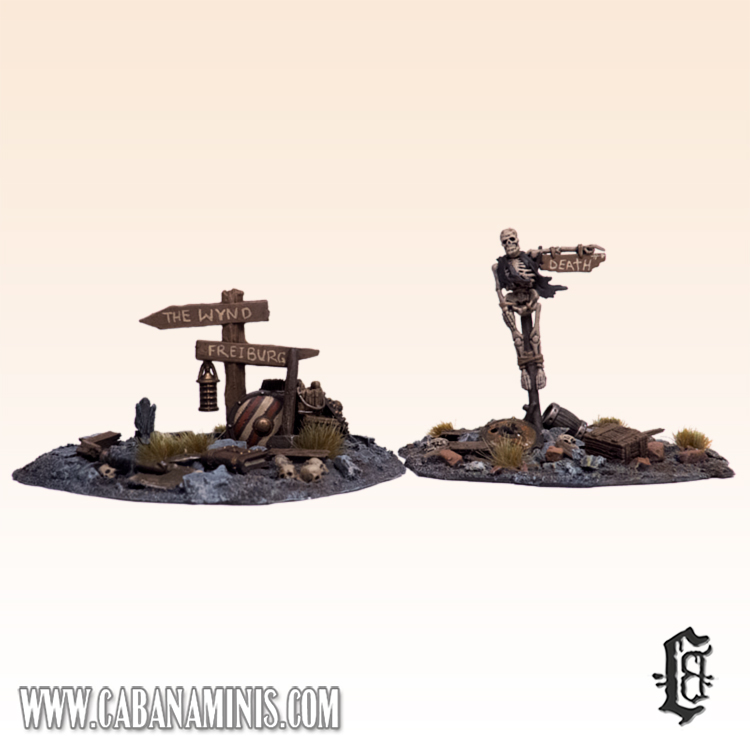 The pieces are made of a plastic card bottoms based with various old weapons, debris, Games Workshop Terrain pieces, skulls and small bricks. We even stuffed the cavalry base from Ludwig Schwartzhelm into the road sign piece. (Which is decorated with names of Middenheim street names)
Here are some more pictures:
They look great on the gaming board along with all the other ruins and warepiles!