Time for the second part of my Forest Goblin Village! In the first post I showed off a diorama with a brave goblin stealing cobwebs from a bunch of nasty red spiders.
Now the goblins need the spiderlings aswell! This time for breeding vicious pets to attack trespassers. An even more dangerous "job" and a brave warrior is doing his best to tackle the spider.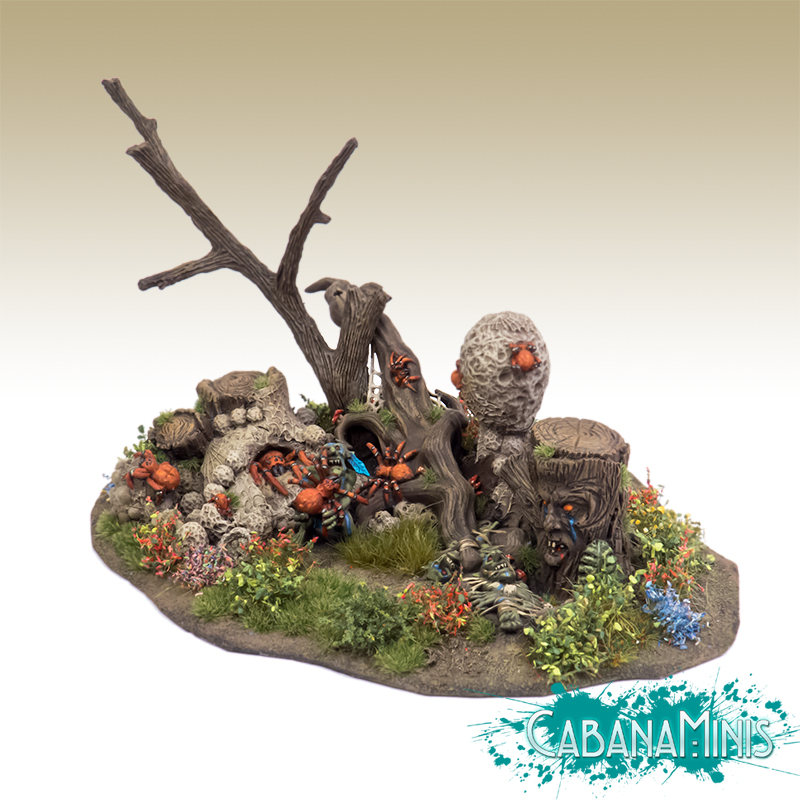 As you can see, there are already several unfortunate goblin victims. I guess the spiders don't like giving away their babies!
Lots of cool terrain pieces were used for this diorama! The spider cobwebs and spiderlings are from Ristul's, the totem (with the evil eyes!) is from Scibor, the crooked tree is part of a larger tree from Tabletop-World and the goblin carrying the spider aswell as the unfortunate goblins strapped unto the log are from Games Workshop's Arachnarok Spider set.
Next up is a hut! And I'm going to list the paints I used for the spiders, the webs and the goblins!