Now that the 4th edition is on the doorstep (not literally, but close), and we had an amazing preview PDF of the whole thing, I thought it would be suitable with a little tribute miniature that my husband pieced together and sculpted, and which I painted.
The thing is based on artwork from the 4th edition rulebook. The artwork really captures the essence and gloomy atmosphere of the rpg, so we did our best to reflect that unto the mini.
Here is the artwork the scarecrow was based on: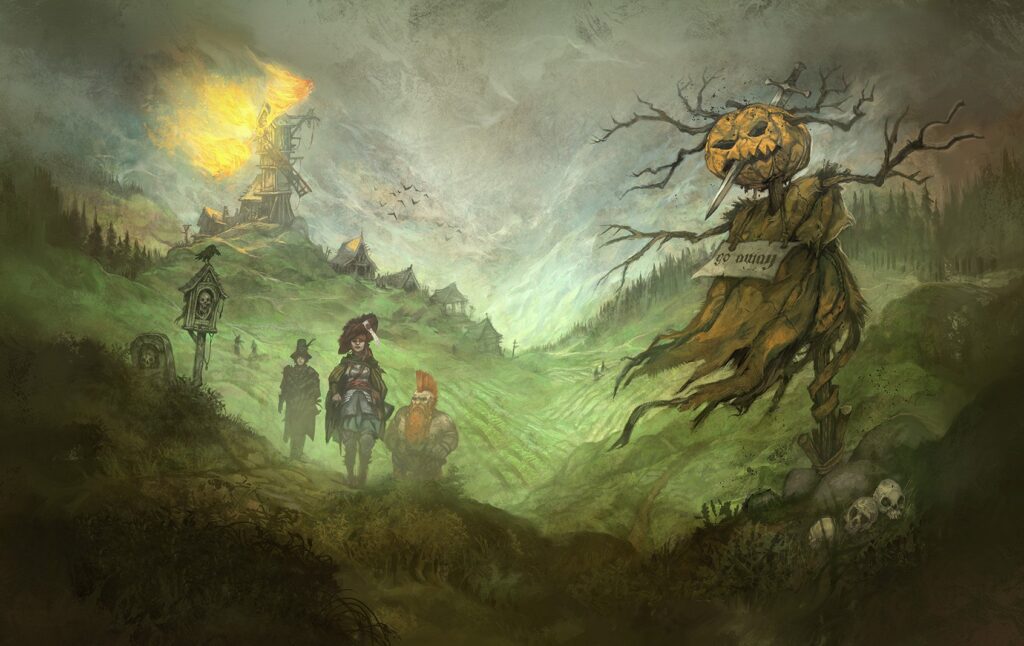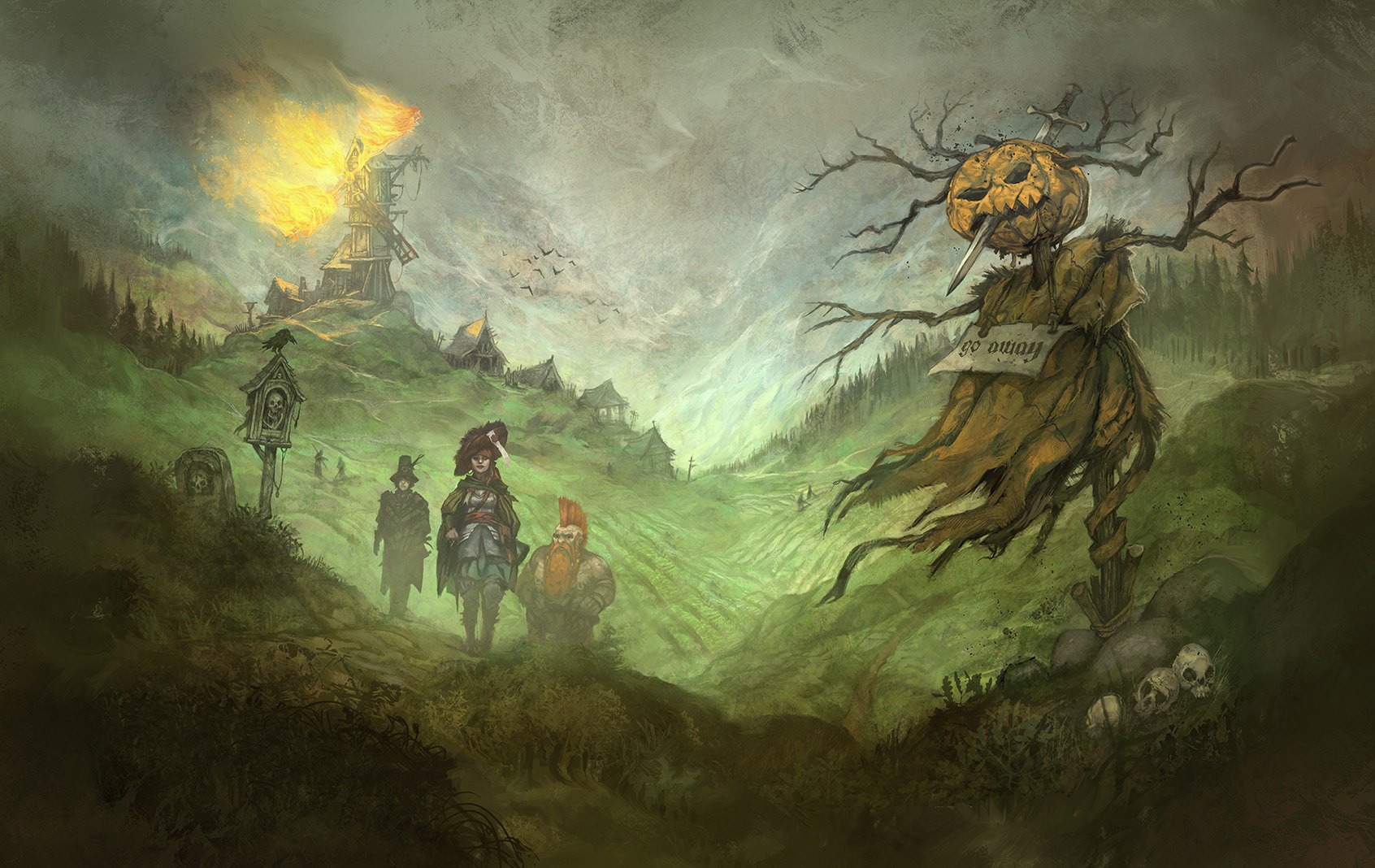 We tried to make it reflect the artwork as much as possible with what materials we had, and I think Nicki did a great job sculpting his first pumpkin!
I painted some black spots around the "head" to resemble the flies buzzing around the rotting pumpkin head and tried to make the body look as tattered as possible!
Here is a work in progress photo of the piece: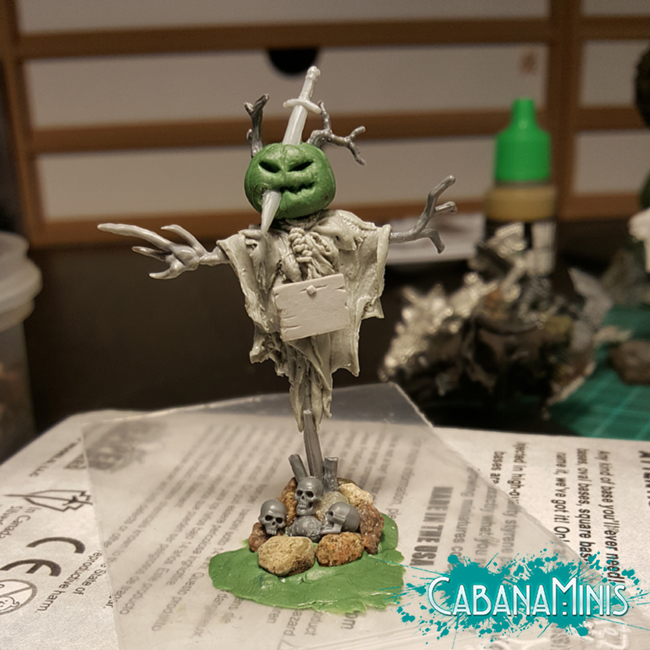 Some dryad arms were used aswell as a scarecrow body from Ristul's, some goblin pikes, a wood elf sword, and a fenryll sign if i remember correctly!
All in all a very fun project and we really enjoyed the process!