As mentioned in a previous post I wanted to make my own version of a spooky house. I was inspired by an old Ravensburger boardgame (one I had as a kid) and since I have 2 of Townhouse 3 lying around I figured it was worth an experiment :-D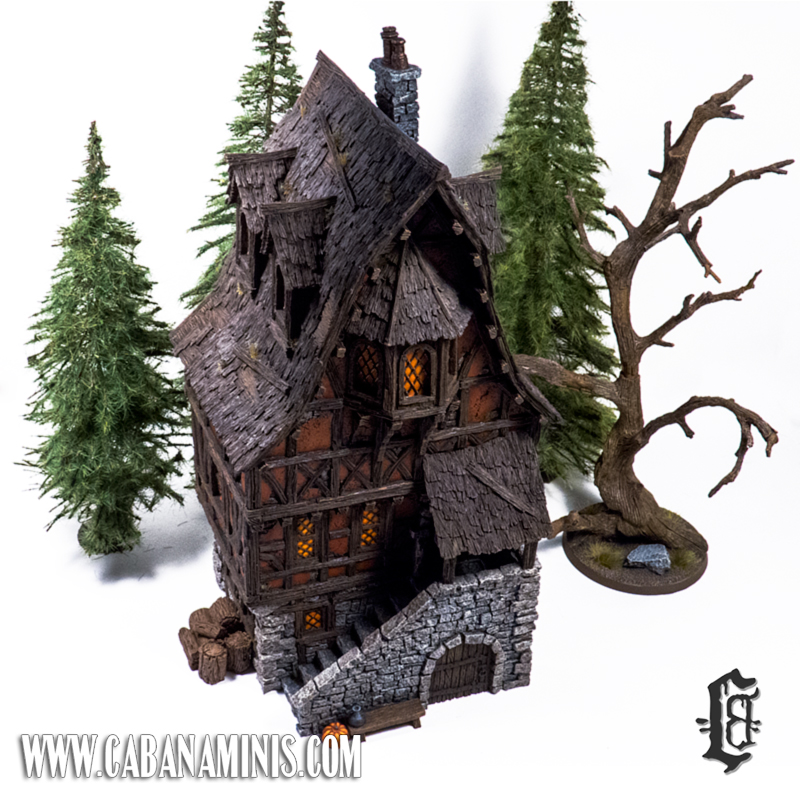 The trees are 4 Ground's Mature Fir Trees which has been put to good use for our sessions. The dead tree is from Tabletop World. The cute log pile is from Ristul's.
I painted it mostly in dark brown colours starting with Muddy Soil from Reaper paints and highlighting my way up to Dark Shadow and Brown Sand. The reds are Clotted Red and highlighted with Mahogany Brown also from Reaper. My husband added some moss tufts in recesses of the roof.
Here are a few more pictures. I included the Mordheim Witch to the pictures as she fits right in! Which/Witch :) reminds me that I need to put her up on the blog with her own post!