I thought it would be fun to create a children's room in the Merchant House, so I found a bunch of bits I have had lying around since beginning of time (or the hobby, hehe) This is the 3rd floor of the house
I used a few helmets from the old Bretonnia Knights including a dragon's head and a unicorn, which I HAD to paint as a rainbow unicorn!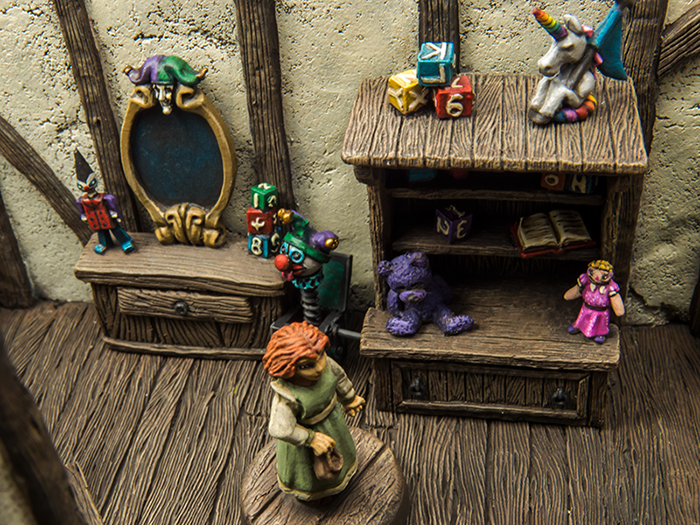 The companies used were Malifaux (old metal orphanage basing kit, which is AWESOME!) Retro Kids room accessories from HQresin, Fenryll, Tabletop-world, Games Workshop, Zealot Miniatures and Thomarillion.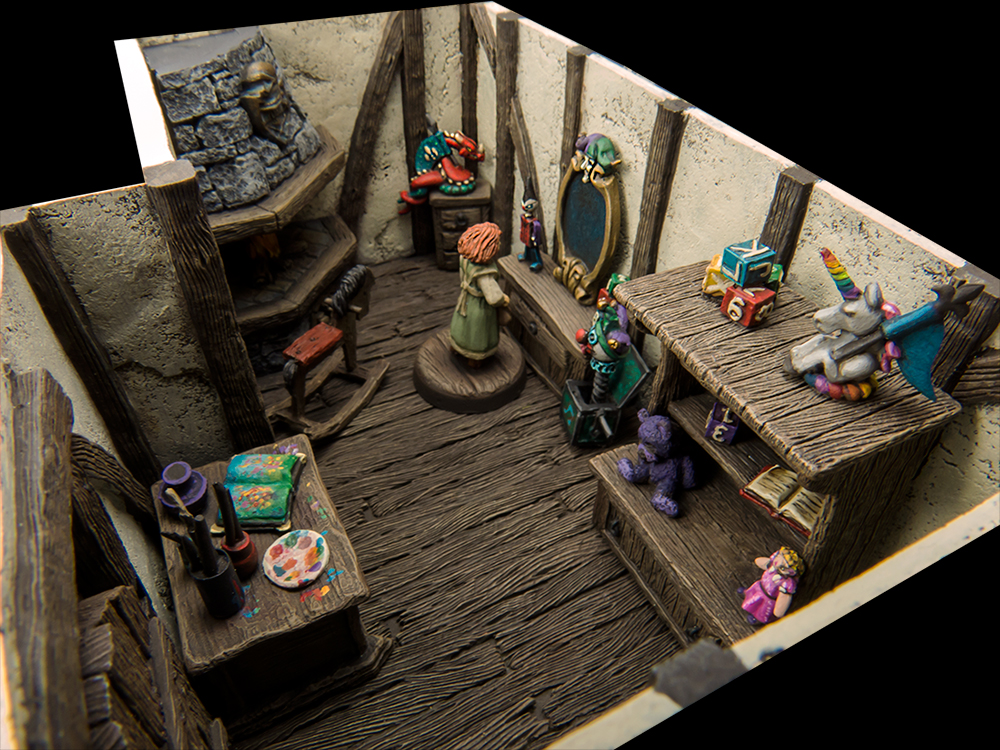 I painted all the toys a little bit creepy aswell, since I need them for Blinsky's Toy shop from our Curse of Strahd campaign (Dungeons and dragons) I also painted Blinsky with his pet monkey Piccolo :)
The room next to the daughter's room is a storage room with another balcony to watch over the city!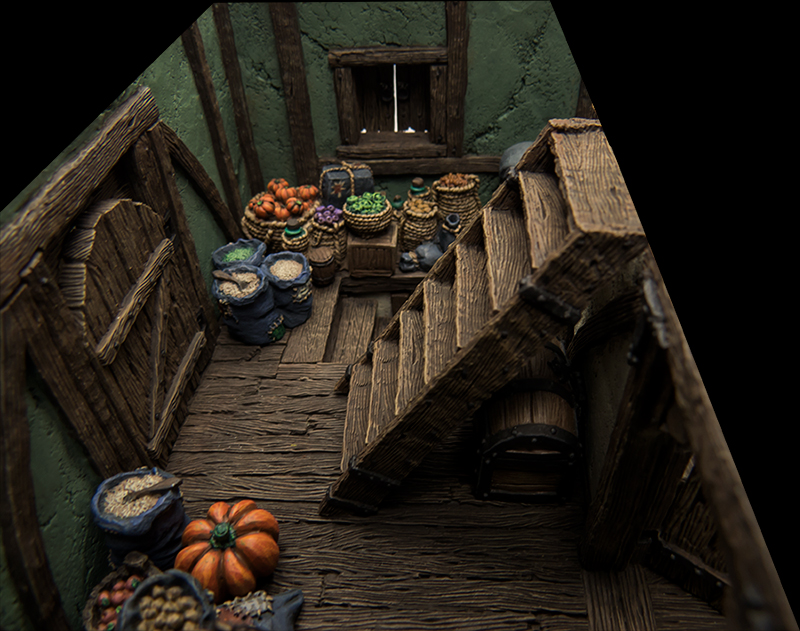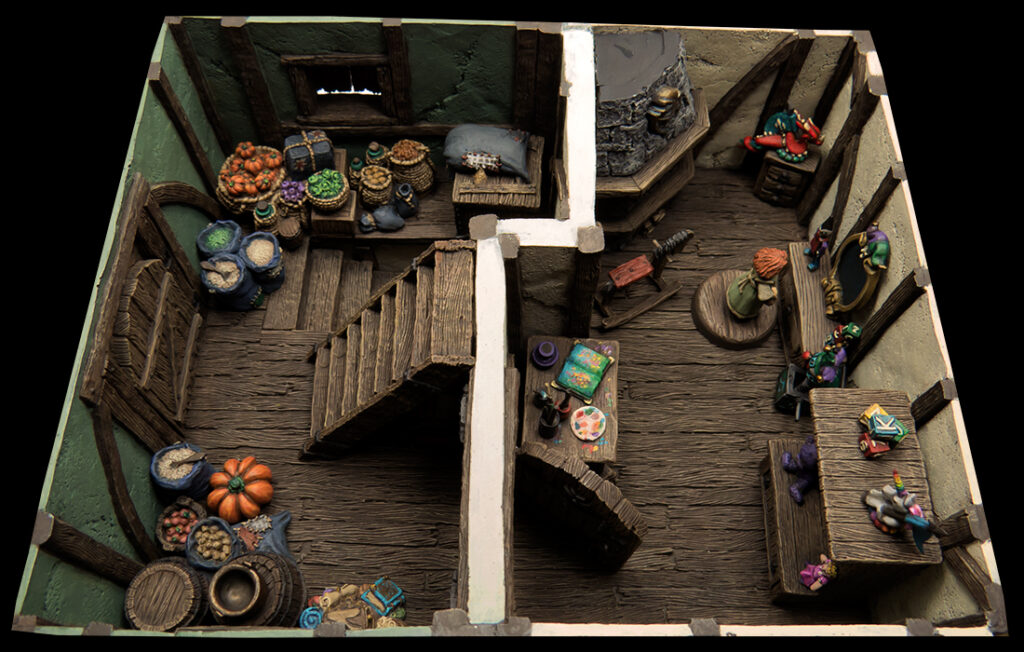 Next up is pictures of the attic and the office on the 2nd floor!