My first of many Pathfinder Miniatures!
As mentioned in an earlier post, I am currently playing Pathfinder Adventure Card Game. Most recently Rise of the Runelords and Skull & Shackles, of which I am a big fan!
Anyway! The game is about moving to different locations using a card with artwork of your character, but I thought it would be a lot smarter to use miniatures instead! Only downside is that it takes a LOT of time painting these minis. By the time I painted all the miniatures for Rise of the Runelords, we had already moved on to Skull & Shackles.
I am pleased to introduce Seoni the Sorceress: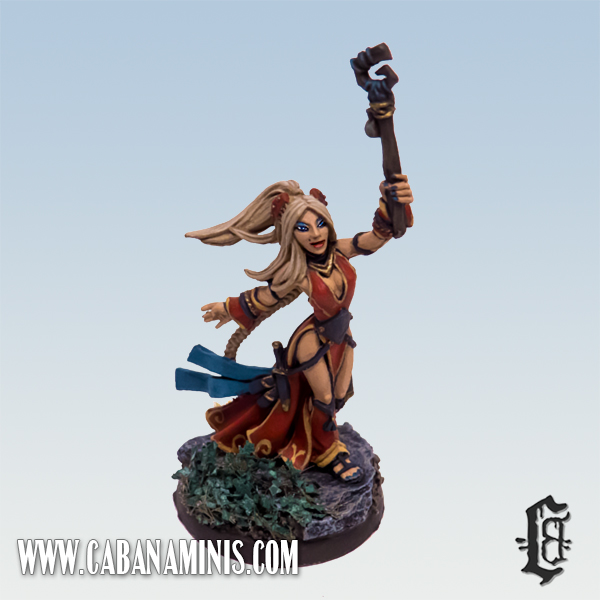 She was a real challenge to paint (so much lining and blonde hair!) but I ended up having a blast painting this one! I skipped her tattoos as I was afraid it would end up ruining the mini due to the tiny freehand involved. She looks incredible when holding the miniature in front of me!
Here is a few more pictures of the mini and also the artwork from which the miniature was sculpted. A smashing sculpting job by Chris Fitzpatrick.
The miniature is the metal Seoni Original Version from Reaper Miniatures Pathfinder range.
The base is painted and decorated by my husband :-D
Next in line is Valeros – Fighter, Merisiel – Rogue, Kyra – Cleric, Lini – Druid, Damiel – Alchemist, Amiri – Barbarian and Harsk – Ranger.
All painted, just missing pictures and posts :)