A weekend with the Witcher Adventure Game
I recently got the board game The Witcher: Adventure Game. Produced by FFG the game is packed with high quality stuff, tokens, game board, dice and of course miniatures!
As you can see below, the artwork for the game is amazing and the same goes for the game board.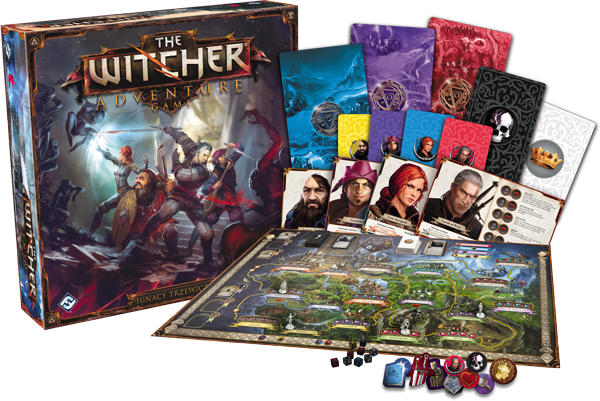 The Witcher Adventure Game Miniatures
The characters included in the game are Geralt, Triss, Dandelion and Yarpen (And his companions) – All in all, four miniatures that had to be done before playing the game. I painted the miniatures in one evening, as my husband and I would be bringing the game with us for a weekend trip in a vacation house the following day. So the minis were painted pretty fast, but they still ended up looking pretty good on the board.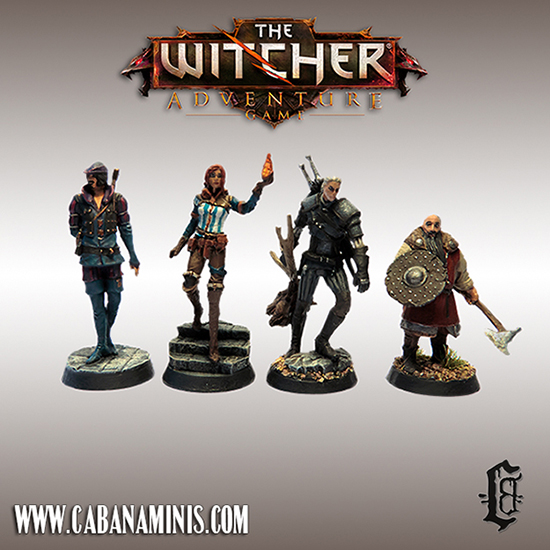 Dandelion – Triss – Geralt – Yarpen.
We really got excited about the game and I guess we ended up playing it about 10 times during the weekend. A must have if you're into board games and the witcher universe. You can pick it up at King Games