Woohoo! Now is the time to show off some of all my painted Kickstarter Exclusive minis. The first ones to go are the two Barbarian survivors which are clearly based on Conan and Red Sonja.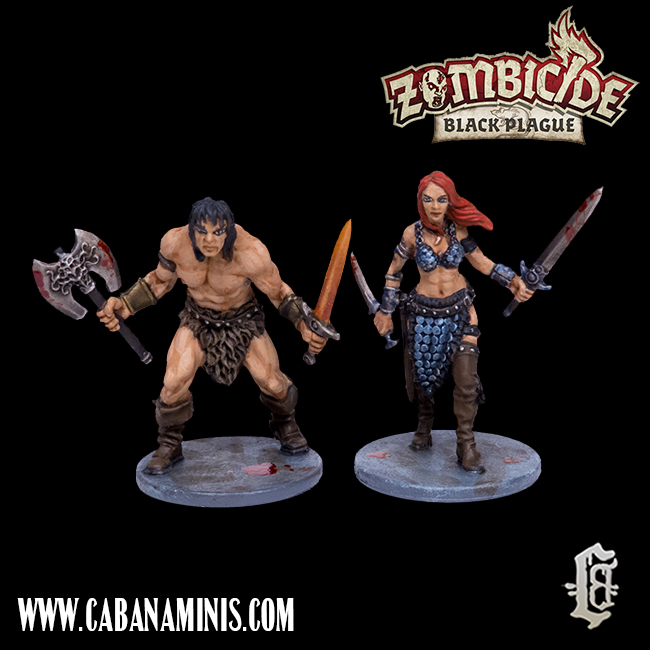 Thalia's stomach looks a bit off on the picture, but not in the hand though! Grom's sword looks fiery on the artwork, so I went for it on the miniature. Looks kinda neat. Grom's Barbarian Skill is really useful and incredible when jumping into a group of 10+ zombies! Just dont expect to survive each time :-P The two miniatures have their own little exclusive box, and they ended up looking super sweet together :-D
Since they don't have an official release box, I thought I'd put in the Kickstarter pledge picture!