Time to show some more painted Zombicide miniatures!
These NPC zombies were only available during their Kickstarter (most of their Kickstarter Exclusives would probably have some sorts of copyright issues if released through retailers, as loads of TV and movie references occur!)
These Notorious Plagued Characters have the same rules as all the other NPC's and can be mixed together. The only difference from regular Walkers is the optional rule of "Collecting". See my other post for clarification! The Kickstarter Exclusives included 3 iconic NPC's (4 of each)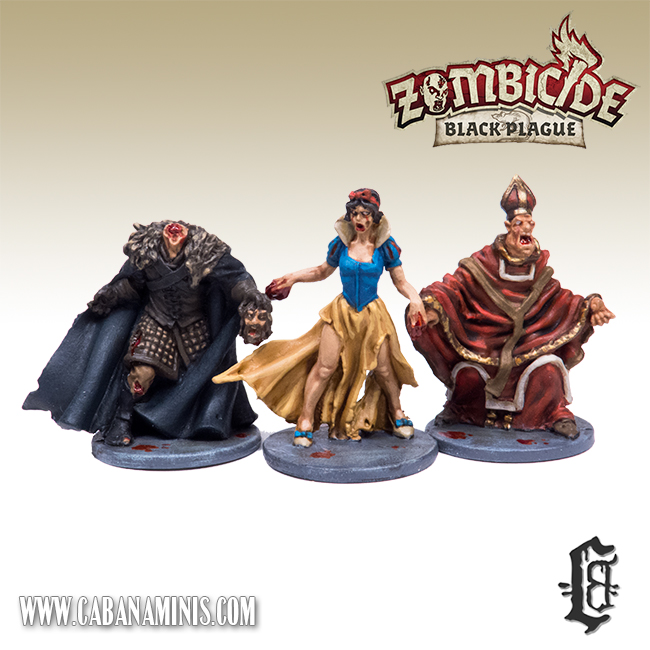 From left to right we have the Headless Eddard Stark (spoilers I'm afraid, but if you haven't watched Game of Thrones by now, you probably deserve it!), Snow White and the Pope himself!
I painted each of them in different colours, for more variation, including a cardinal version of the pope as shown in the picture above! I also painted Snow White in the colours used in the Kickstarter stretch goal artwork.
Here is a shot of all the NPC's I have painted so far including the NPC-1 set & these exclusives (have the NPC-2 set primed and ready for paint aswell… so many zombies!)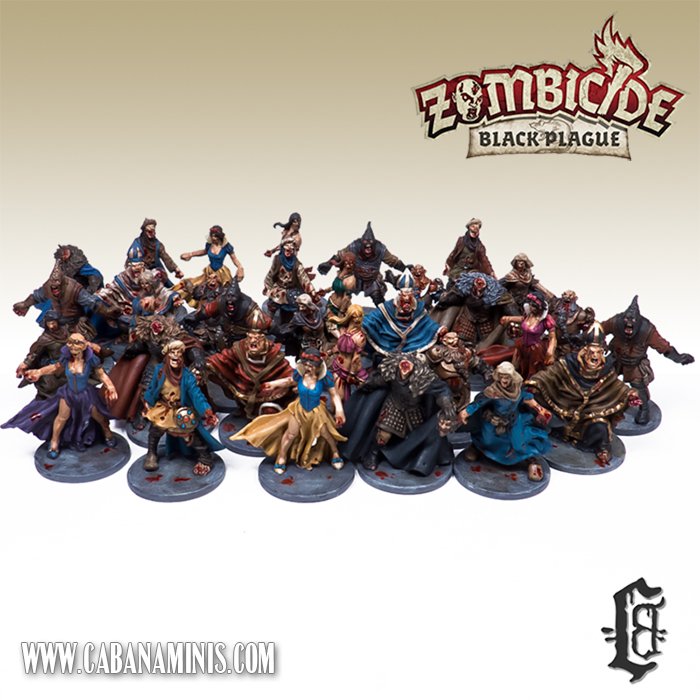 I simply must post a picture of the huge mess this game really is! Sooo many boxes with miniatures. Especially since we lost our minds and bought every single Special Guest box aswell… :-P
Below is the artwork and Stretch Goals of the NPC's.