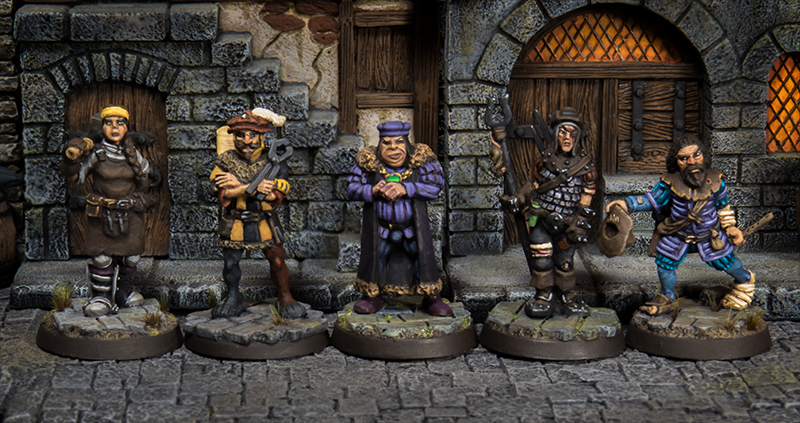 As you probably suspect, much of my time has been spent on me and my husband's Dunkeldorf Miniatures project and less on blogging. But today is the day we launch our Kickstarter! It has already exceeded any expectations we had for today.

Link to the Kickstarter here:

https://www.kickstarter.com/projects/kinggames/dunkeldorf-28mm-fantasy-rpg-townsfolk-miniatures/

We knew there were a lot of interest, but we didn't think we would be funded this early!
The goal was to be funded on the first day, and after only 31 minutes, we reached that goal!! Fortunately we prepared a lot of stretch goals involving free miniatures and accessories, so I don't think people will be disappointed!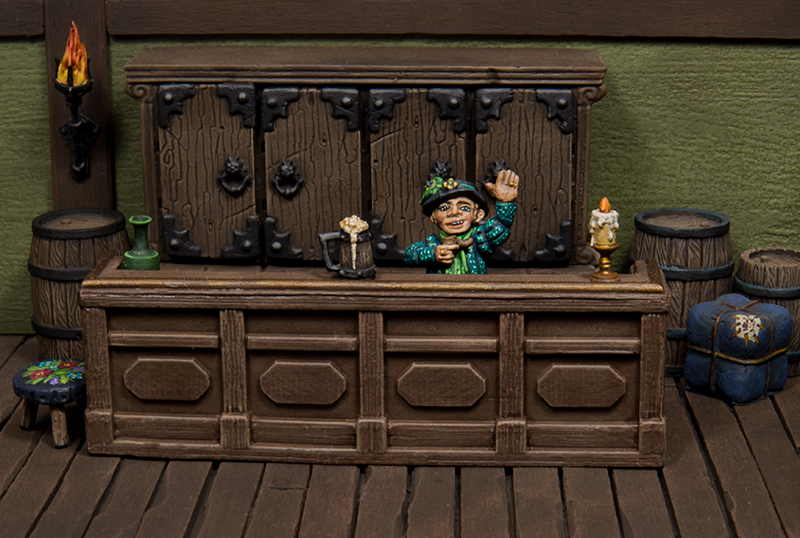 As this is the first day in the 30 day Kickstarter Campaign, much can happen during the campaign, and we continue to be humble, as we don't want to expect too much. We really hope people will be kind enough to share the news about the Kickstarter to friends and family that are interested in such nerdy things as this! And to be a part of this unique experience!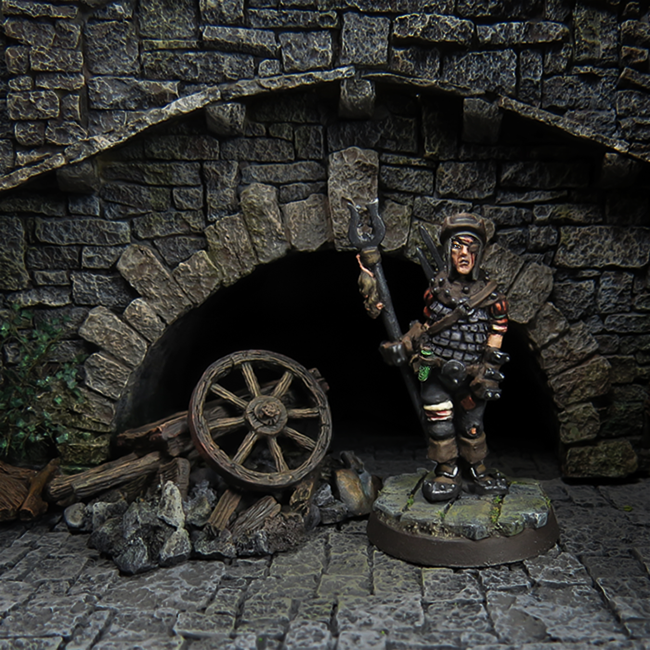 A lot of work has been put into the pre-release of the Kickstarter!

Here is a little bit about the "crew" behind the project!

I (Nana) painted all the miniatures, terrain, accessories and scenery on the pictures! I also assist Nicki whenever I can and I have taken over a lot of the work involving King Games, so Nicki can focus 100% on the Kickstarter these first few days of the Kickstarter!

Nicki (my husband) is the brains of this operation and is in charge of all background stories, graphics, Kickstarter page, social media, communicating back and forth with our artist, sculptor, casters and also manage all the advertising involved. And probably a million other things I forgot to mention! So basically, he has his hands full at the moment!
Mustafa is in charge of all the artwork that is being done for the campaign, which involves a whole lot of drawings, sketches and final artwork. He really outdid himself with all these amazing pieces of art! And we're so grateful that he has been able to put all of our ideas and visions into art!
Sonny is in charge of every piece of sculpted miniature and accessories in the campaign. And like Mustafa, he really outdid himself too! He pushed the boundaries of his abilities and conjured up some beautiful miniatures! Perfect combination of the visions we had and the artwork provided! We are really lucky to have found such talent!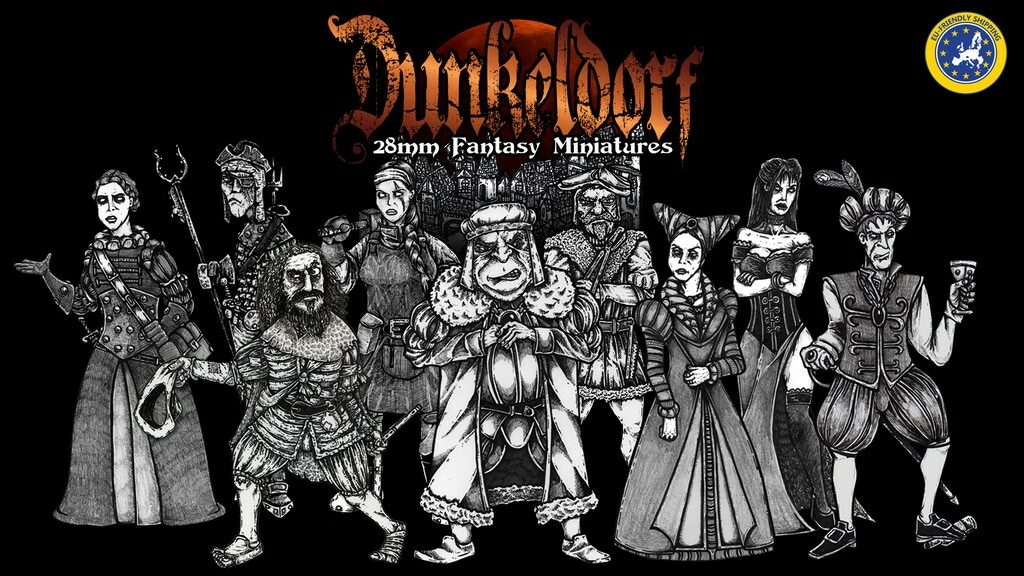 We had a lot of fun taking photo shoots of the miniatures in different situations and we will be doing more of that during the campaign and when we launch the miniatures on King Games (sometime in July or August, unless, God forbid, we get delays)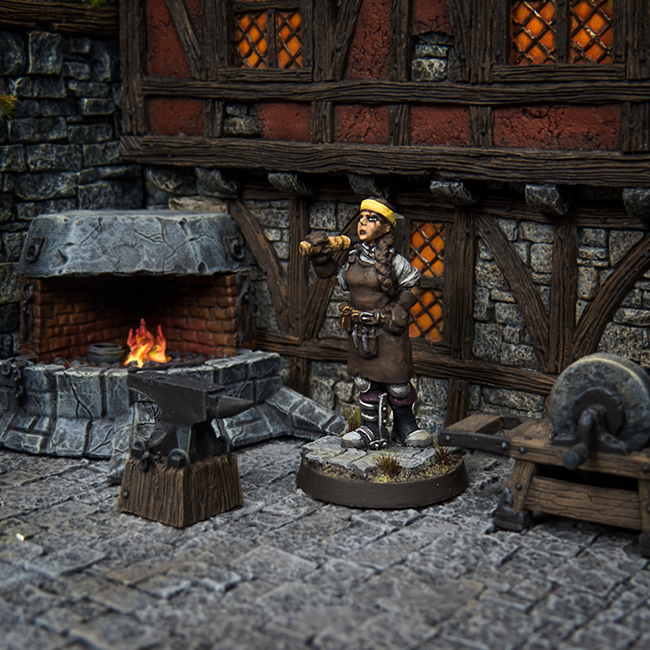 As I am writing this (3 hours in) we are 250% funded, so we are over the moon (yes, I just did that) with joy! The "Early Bird" pledge was gone in no time, so we might have put the backer limit a bit low. But we might make it up to people who missed it, somehow :)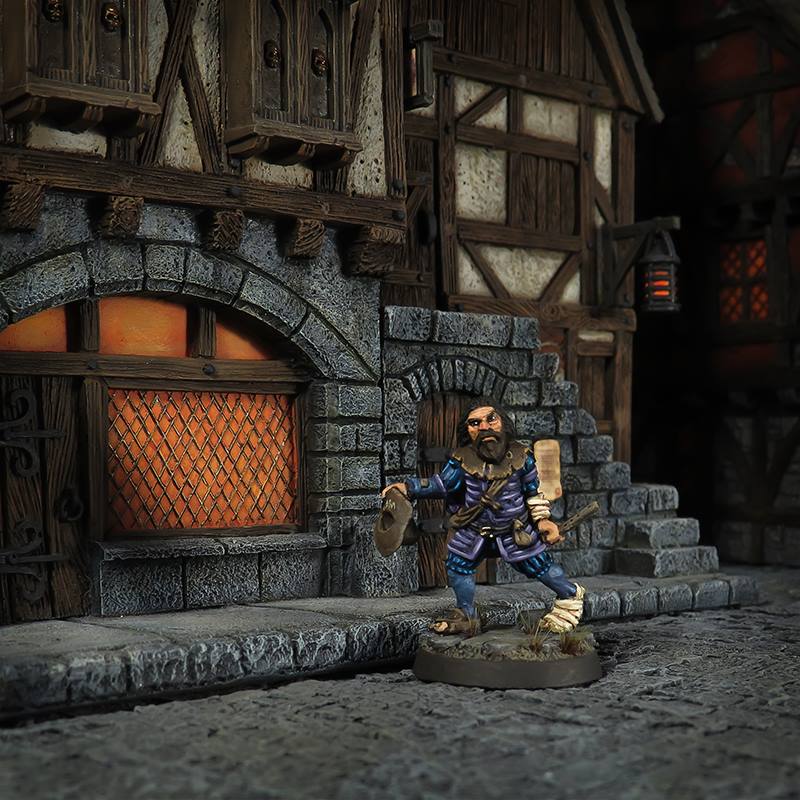 I will be updating my blog during the campaign, to show the progress and maybe some sneak peeks of the greens :)
Until then! Thank you to everyone who has supported us so far! This is a dream come true for us!